In a poor family in Tamil Nadu two died due to lack of food. Mother and husband died but could not afford to bury their bodies. As a result, the dead bodies have been in the house for six days. Neighbors informed the police due to foul smell coming from them. They recovered the dead bodies and conducted post-mortem and then buried them.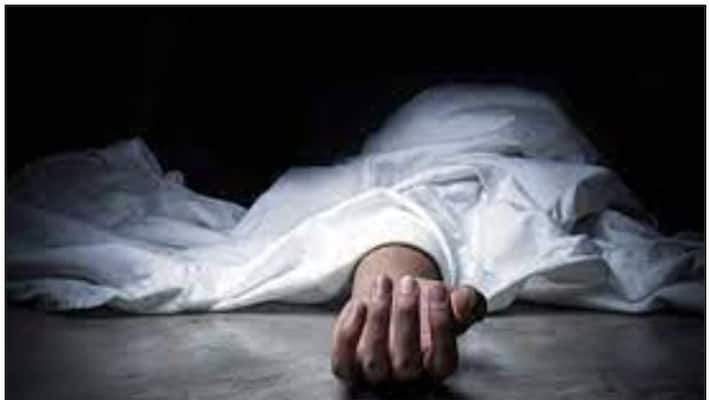 First Published Feb 14, 2023, 6:21 AM IST
Chennai: A heartbreaking incident took place in Tamil Nadu. The family, stuck in poverty, was left with no money to at least bury their dead mother and husband. The family, which was not in a position to perform the last rites, kept the bodies of the two in the house. After a week, the stench from the corpses in the house became stronger. The neighbors informed the police. The police buried the dead bodies in the Erode district of Tamil Nadu.
Shanti and Mohanasundaram lived in Gopichettipalayam. They have a mentally challenged son Saravana Kumar and a daughter Sasirekha. Sasirekha worked hard and carried the burden of the family. She worked as a laborer until she got married. But, after she moved to her in-laws, her family's situation changed dramatically. Shanti, Mohanasundaram, their son Saravana Kumar and Shanti's aged mother also live in that house.
Also Read: Two people were attacked with knives in the street in broad daylight.. One was dead on the spot.. This is the scary video.
Due to the lack of hard workers and not being able to earn money, the family is living a rough day to day life. They used to make do with food provided by their neighbours. It was against this backdrop that six days later Mohanasundaram and Shanti's mother Kanakambal died of starvation. Shanti kept the dead bodies of her husband and mother at home because she could not even afford to perform the last rites for their dead bodies. Due to bad smell, some informed the police. The police recovered the dead bodies and buried them after postmortem.
Last Updated Feb 14, 2023, 6:21 AM IST
.