Bigg Boss contestants Ariana Glory, Akhil and Tejaswi Madiwada had a fight on the TV show. It is also shocking that the anchor shouts at each other in the Suma show.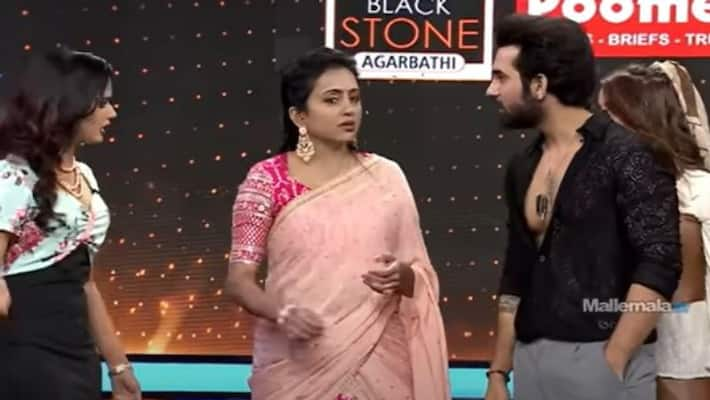 First Published Feb 26, 2023, 5:15 PM IST
Anchor Suma used to anchor the "Cash" program earlier. This show which is aired on ETV is very popular. A few hundred episodes have aired. Got good TRP. Recently, a show called 'Suma Adda' is being run in place of that show. Sumane is the anchor for this. The name has changed, but the concept of the show is the same. Four guests come, play simple games with them, ask questions, perform small skits, make people laugh. The show reminds me of the same cash.
The promo of the latest episode has been released. The promo of the new episode airing next Saturday (March 4) is trending on YouTube. The reason for that is that Bigg Boss contestants Ariana Glory, Akhil and Tejaswi Madiwada got into a fight. That too, she got into a fight in front of Suma and unexpectedly left the show, surprising everyone. Moreover, the comment made by Ariana has become shocking. If you see the details..
Ariana, Akhil Sarthak, Tejaswi Madiwada and Rolls Raida participated in the "Suma Adda" show. Suma made people laugh by playing games with them in her own style. The episode where he stuttered the words brought more laughs. After that Suma did a skit. As part of that, they have businesses, Ariana was invited as a guest. Ariana came walking in style.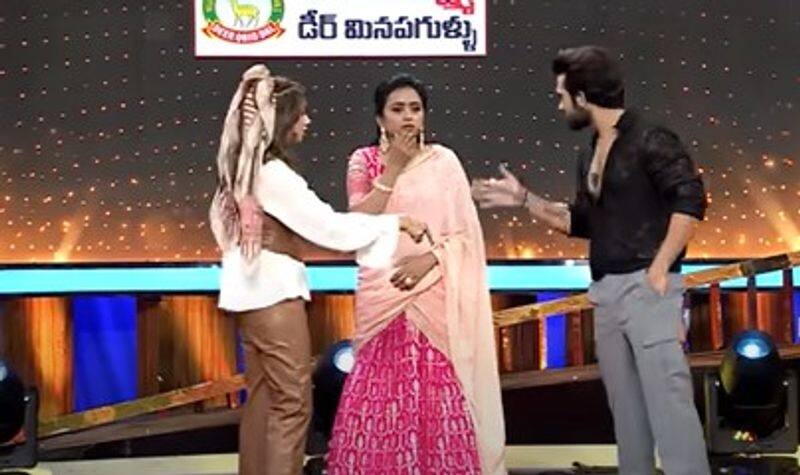 Anchor talks to Suma.. Ariana. In the meantime, Akhil intervenes and says to your face, "Why did you give two lakhs and bring it back?" Ariana got angry with this. This made Akhil upset. I don't understand what to say. He stayed like that for once. What time did you say? Akhil asked when did you come? Tejaswi Madiwada reacted to this. Bachagadvi, who had just arrived, said, "What are you talking about?" With this, these three anchors got into a fight in front of Suma.
Anchor Suma tried to gather them to no avail. The comedy skit turned into a brawl. Akhil left "Suma Adda" saying that he will not do this show. The show ended with Suma and everyone else going to fetch him. It was suspenseful throughout. What happened is curious. And what actually happened in this will be revealed in Saturday's episode.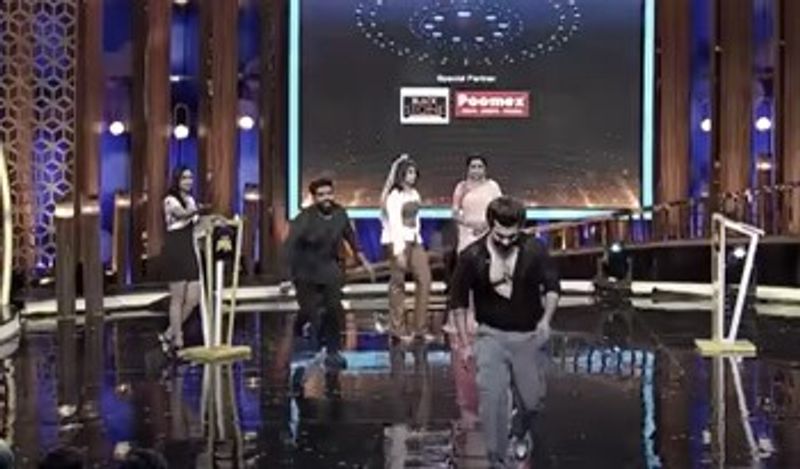 But netizens are responding to this. We have seen many such TRP stunts. Netizens are blasting satires saying that there will be such TRP stunts in ETV itself, Sal Tee, well done. They are commenting that it is a different level of drama for TRP. This will be a ruckus.
Last Updated Feb 26, 2023, 5:16 PM IST
.