Pakistan Cricket: The Asia Cup controversy has come to the fore once again. In the wake of BCCI's clarification that they will not go there if this tournament is held in Pakistan, the former Pakistani cricketer recently made sensational allegations.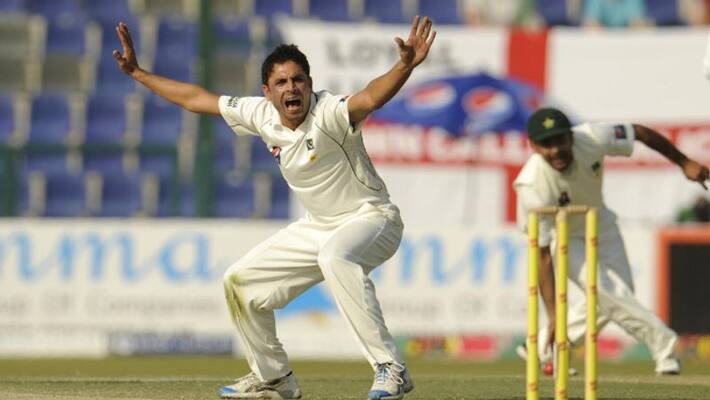 First Published Mar 1, 2023, 2:27 PM IST
The Asia Cup dispute between India and Pakistan has once again become a topic of discussion. Former Pakistani spinner Abdur Rahman made sensational accusations that Pakistan cannot do anything because the BCCI, which is the richest board in the world, is in the eyes of the ICC, and India will have to pay for whatever conditions it imposes. Rahman said that everyone in ICC works for India.
These comments were made by Abdur Rehman who came to the podcast show of Nadir Ali, a popular YouTuber from Pakistan. Nadil Ali.. 'India will not come to Pakistan to play the Asia Cup..? There are reports that India will play matches in UAE. Is this correct?' he asked.
Rehman replied to this.. 'No. This should not happen…' he replied. Then Nadir asked 'Why..?' and Rahman said.. 'Because ICC is under the control of India..'
Agreeing with what Rahman said, Nadir asked the ICC 'Can it be called the Indian Cricket Council?' Rehman responded to that.. 'Absolutely. All those working in ICC are from India. Moreover, 60 to 70 percent of ICC's funds are received from India. That's why we (Pakistan) have to say OK to what BCCI said. And we are not going to say no. Anyway we played a lot of cricket in Dubai. If India doesn't come here to play the Asia Cup, it's fine. But we will go there to play the ODI World Cup. Because we have to play cricket…' he commented.
Meanwhile, the Asia Cup management dispute is likely to end in March. On the 4th of this month, Pakistan Cricket Board (PCB) President Najam Sethi organized an emergency meeting with the member countries of the Asian Cricket Council (ACC) and raised the issue of hosting the Asia Cup in Pakistan. Along with Jai Shah, who was present in the capacity of the ACC president, there were reports that the BCCI also said that India should hold the matches in Dubai and only then will the Asia Cup be played. It is reported that the final decision regarding the organization of this tournament is likely to be taken in March.
Last Updated Mar 1, 2023, 2:27 PM IST
.