The financial year in India runs from 1st April to 31st March. Current financial year ends on 31st March. Some financial tasks need to be resolved before the end of the financial year. Let's find out what tasks you need to complete before March 31. Thus there is a chance to get out of heavy penalties.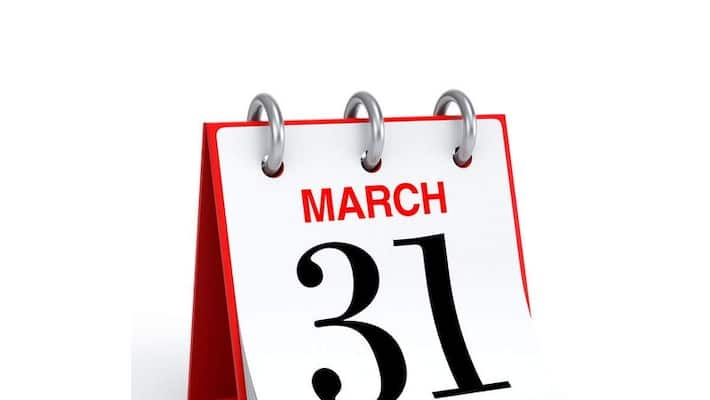 First Published Mar 8, 2023, 3:51 PM IST
The employees of banks and other organizations are satisfied that the month of March has come. Very busy. The situation is almost the same for common people. March 31 is the last day of the current financial year.. There is a lot to do before the new financial year begins. In particular, the deadline for PAN Aadhaar linking, tax planning, and many other important tasks ends on March 31. Before that let us know what are the important things to do.
Aadhaar- PAN Card Linking
When it comes to Aadhaar PAN linking, many people think that if there is time, it can be done tomorrow. But March 31 is the last date to link Aadhaar PAN card. PAN cards not linked within the deadline will not work from 1 April. You cannot file income tax return if PAN card is invalid.
Tax saving investments
March 31 is also the last date for those making various investments to claim income tax relief for the financial year 2022-2023. If you invest in schemes like PPF, Sukanya Samriddhi Yojana, ELSS before the end of March, you will get tax exemptions.
Filing of Income Tax Return
Last date for filing income tax return is March 31. The last date for submission of revised returns for the financial year 2019-20 (Assessment Year- 2020-21) is 31 March. Also, the last date for payment of advance tax, final installment for the financial year 2022-2023 is 15 March 2023. If the taxpayer fails to pay the advance tax liability in full by this date Penalty will be levied as per provisions of Income Tax Act.
Pradhan Mantri Vaya Vandana Yojana
Those interested in investing in PM Vaya Vandana Yojana should start applying before March 31, 2023. In this 10-year scheme, investors get pension at the rate of 7.4 percent. Under this scheme Rs. 1,000 to Rs. 9,250 monthly pension is available.
Last Updated Mar 8, 2023, 3:51 PM IST
.