A demat account is mandatory for you to invest in the share market, but if you do not add a nominee to your demat account by March 31, there is a risk of the account being frozen. Learn how to add a nominee to a demat account online.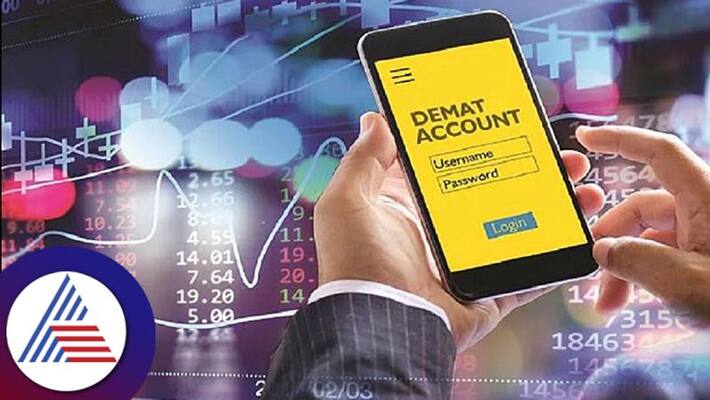 First Published Mar 15, 2023, 6:38 PM IST
If you have a D-MAT account, add a nominee by March 31. Otherwise your demat account will be frozen. The Securities and Exchange Board of India (SEBI) has made it mandatory for all demat and trading accountants to add a nominee. Moreover, it also imposed a deadline. Earlier, SEBI had given a deadline of March 31, 2022 for adding nominees to demat accounts. However, later this deadline was extended by one year. SEBI has extended this deadline on the request of many stockholders.
So, this time SEBI gave last chance to investors to add nominee for trading, demat account. If you have a demat account and haven't added a nominee yet, do it now instead of waiting for March 31. But what is there in the circular issued by SEBI regarding the inclusion of nominees? Learn how to add a nominee to a demat account.
In July 2021, SEBI has already provided an option for nomination to all eligible trading and demat accountants. Sebi said if existing investors submitted nominee information before the circular in July 2021, they need not submit it again. Investors who have not yet submitted nominee information have until March 31.
Investors who have not yet added a nominee can submit their nominee or submit a nominee on stockbrokers' trading platform. Alternatively, there is an option to submit nominees with deposit partners who provide such services. Providing mobile number, e-mail ID, identification details of the nominee or guardian of the minor nominee depends on their choice.
Investors opening a new trading or demat account must provide nominee information. Information can be given through nominee declaration application. No witnesses are required as the application is physically signed by the accountant while registering a nominee for a trading, demat account. Evidence is also not required for online submission of declaration applications using e-signature facility. However, if the account holder uses thumb impression instead of signature, then witness signature is required.
How to add nominee to demat account?
Step 1: Login to your Demat account
Step 2: Select 'My Nominees' in the Profile category. Now the nominee information page will open.
Step 3: Select 'Add Nominee' or 'Opt Out'.
Step 4: Fill in nominee information. Upload Nominee ID Proof. Then enter the share amount you want to give to the nominee in the 'Percentage' field.
Step 5: E-sign the document using Aadhaar OTP.
Step 6: Verify nominee details, credit the demat account within 24-48 hours.
Last Updated Mar 15, 2023, 6:38 PM IST
.