Police have arrested two accused in the murder case of a youth in Balapur late night. It turns out that the mother-in-law did not like the inter-religious marriage and indulged in this atrocity.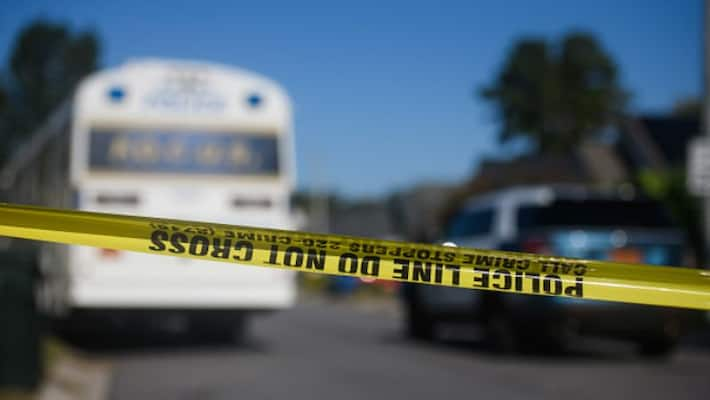 First Published Mar 10, 2023, 10:16 AM IST
Hyderabad: In the murder case of a young man named Pawan in Balapur area of ​​Hyderabad, inter-religious marriage was found to be the reason. A 22-year-old man was allegedly murdered by the uncles of the victim's wife and her parents in Wadi-e-Omar, Balapur Shaheennagar on Wednesday late night. As they did not like their inter-faith marriage, they indulged in this atrocity. They killed him with a knife.
Police have identified the victim as Degawat Pawan Singh. Accused Mohammad Ghaus said that Mohammad Saddam had guarded Pawan outside his house to kill him. When Pawan came out to urinate at 11.40 pm, the duo attacked him with a knife. He escaped from them and ran into the house, chasing him.. went into the bedroom and stabbed his wife and their two children. The police arrested the two accused and seized the weapons.
Horrific murder in Balapur
Pawan's relative Sanjay Singh said, "Pawan screamed for help when the attack took place. I ran into his house hearing his wife and children screaming for help. As I was entering the house, two men holding blood-stained knives pushed me to the ground and escaped on a bike,' he said.
The neighbors woke up with cries and reached Pawan's house. Pawan, who was seriously injured, was rushed to Osmania Hospital, where he was declared brought dead. The police said that the victim was bleeding profusely due to stab wounds on his chest, stomach and back. Pawan's father Degawat Phool Singh said, "Pawan married a girl from Veldanda village in Nagarkurnool, our hometown. Even before marriage, he was living with us in Wadi-e-Omar.
The police said that apart from objecting the accused regarding the couple's marriage, the accused also had financial disputes with him and it was in this context that a heated argument took place before the incident.
The police denied that the marriage that erupted over the murder was a Muslim attack on Hindus. Vishwa Hindu Parishad (VHP) activist Pagudakula Balaswamy said that Pawan was killed on other pretexts and alleged that it was the work of jihadists. It is stated that killings of Hindus are increasing day by day. However, the police denied these allegations. Activists were warned not to give religious color to the crime. He said that some groups are trying to create conflicts for their personal and political interests.
Last Updated Mar 10, 2023, 10:16 AM IST
.