T Works, the largest prototyping center in the country, will be available in Hyderabad from today. Foxconn chairman will unveil it today.
First Published Mar 2, 2023, 8:51 AM IST
Hyderabad: Foxconn Chairman Yang Liu will inaugurate the T-Works, an ambitious 78,000 square feet facility built by the Telangana government, on Thursday. T-Works is India's largest prototyping facility. Located in the heart of the IT hub of Hyderabad, this is the world's largest innovation campus. It will be formally launched today.
Telangana Industries Minister KT Rama Rao said on Wednesday that this maker's lab will be expanded to 2.5 lakh square feet in the next two to three years. By the end of 2023, the necessary machinery will be made available with an investment of 110 crores, he said. A world-class prototyping facility will also be available here.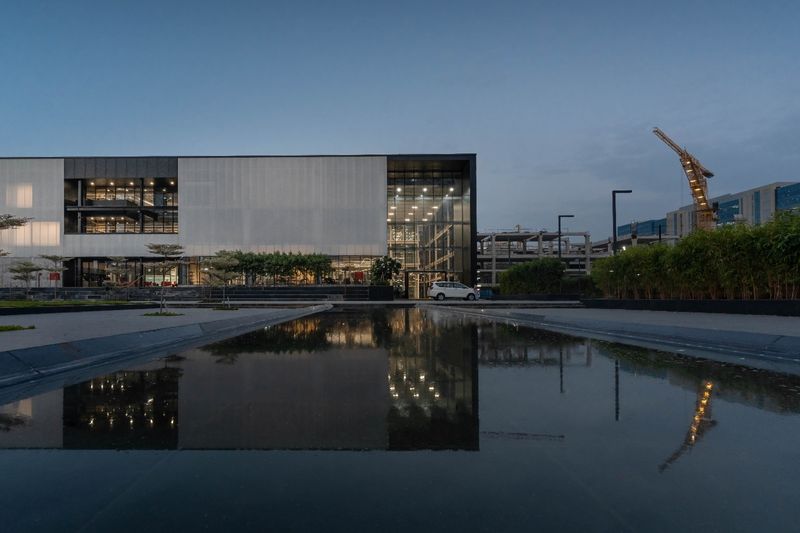 15 crore worth of machinery has been installed at T-Works. Out of an investment of Rs 110 crore, the government expects the industries to provide machinery worth Rs 40 crore. He said that T-Works will help anyone who comes up with an innovative idea.. Here the focus will be on product design, engineering, fabrication and materials sourcing.
A subsidized pay-per-use model is part of efforts to lower entry barriers and promote design thinking among the masses. He said that T-Works satellite centers will also be set up in towns like Warangal, Karimnagar, Khammam, Siddipet and Nizamabad where the Telangana government is setting up IT towers to encourage innovators from small towns and rural areas.
On this occasion, KTR said that this is the world's largest innovation center and thousands of startups will work in it. He said that tea works will be very useful for the enterprising youth of rural areas. It was also announced that satellite centers will be set up in the IT hubs established in the districts. He said that by bringing school students to Fever and showing them what is happening here, they can make them think in this direction in the future.
Enthusiastic youths with innovative ideas have made it clear that T Works will be useful and support will be available.
Last Updated Mar 2, 2023, 8:51 AM IST
.