Sandeep Kishan made a movie called Michael in the background of a gang star. There were huge expectations regarding that movie.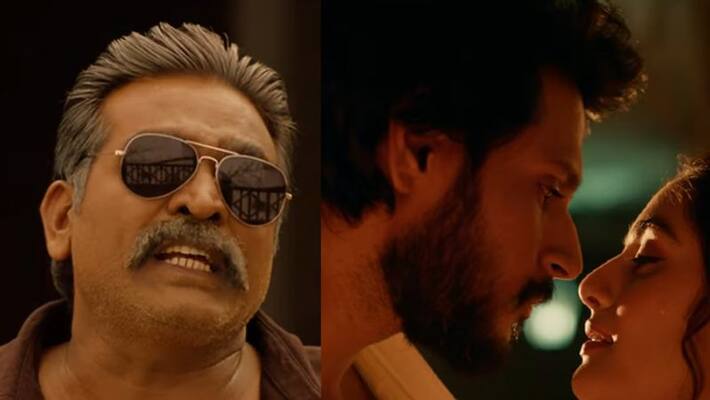 First Published Feb 5, 2023, 5:58 PM IST
Young hero Sandeep Kishan came to the audience as Michael two days ago.. He has high hopes that this film will take Sandeep Kishan's career to the next level. Tamala director has made this movie with stylish making. The promos of this movie got a good response. A good buzz has been created for this film in the trade as well. With stars like Vijay Sethupathi, Gautham Menon and Varalakshmi Sarath Kumar acting, the expectations have increased hugely. It is calculated that Sandeep's career will take a turn with this movie and it is sure that this movie will become a super hit not only in Tamil but also in Telugu. After watching the movie, it got worse. No openings. The weekend didn't even work out. Heard that the collection has started dropping since the talk of the morning show.
Actually Sandeep Kishan worked hard for this movie. In addition to trying the six pack body, he struggled a bit too much for the action scenes. However, Michael's movie failed to impress the audience. The movie failed miserably due to lack of content in the story and lack of emotion in the action scenes. Not only in Telugu, but also in all South Indian languages, this movie got almost the same talk.
Along with big actors like Gautam Vasudev Menon, Vijay Sethupathi and Varalakshmi Sarath Kumar, Varun Sandesh appeared in the villain role for the first time. Anasuya also appeared in a major role. It was thought that Varun Sandesh's career would turn around. That didn't happen.
Apart from that, Sandeep's previous films did not have the proper openings for this film. The movie doesn't seem to stand at any stage due to lack of dialogue. Trade concluded that Telugu is almost washed out. Collections in Tamil too are limited. This 'Michael' movie too. This is not a new story, not even a new one. He repeated the same old stories. The story revolves around the Mumbai underworld gangs of the 1980s-90s. Between these wars there is a mother's sentiment and a girl's sentiment. But it seems that the director has not focused much on the story of the film. Because when there are two sentiments mentioned above, there should be emotions as well, they are missing in this movie.
Last Updated Feb 5, 2023, 5:58 PM IST
.