AP government employment leader Bopparaju Venkateswarlu criticized the Andhra Pradesh government. He expressed his anger that the salaries of the ministers and MLAs are being paid on the 1st day of every month. Finally, even former MLAs are being given pension on time.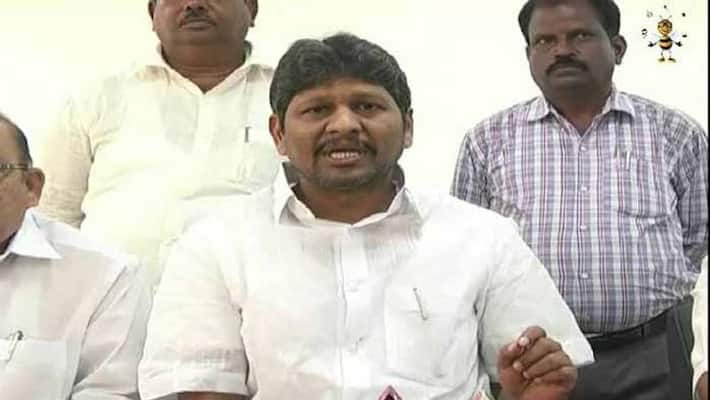 First Published Mar 7, 2023, 5:41 PM IST
APJAC Amaravati Chairman Bopparaju Venkateswarlu was furious with the government. He spoke to the media before leaving for a meeting with the cabinet sub-committee on Tuesday. Bopparaju questioned why salaries are paid to ministers and MLAs on the 1st of every month, but not to government employees. In the end, Venkateswarlu protested that former MLAs were also given pension on time.. why not we? They said that if they asked to cancel CPS, they would not respond at least.
Bopparaju said that they will meet with the leaders of the 26 district trade unions and discuss the activities. However, he made it clear that the movement will not stop from the 9th of this month. He said the movement will not stop until the problems are solved. Bopparaju clarified that they sent several invitations to talk to AP NGOs, but they did not respond. Venkateswarlu revealed that further delay is not good and it will cause great injustice to the employees. But the government hopes to solve the problem before the employees go on strike.
Also READ: Union leaders meeting with ministers: Clarity on economic issues
Earlier, Suryanarayana, the president of the Government Employees Association, once again criticized the AP government. Speaking to the media on Sunday, he accused the government of trying to create trouble by meeting the governor on employee issues. Suryanarayana fumed that some Tabedar Sanghas had pressured the government to revoke their recognition. He alleged that the government is trying to weaken the Commercial Tax Association. Suryanarayana expressed his anger that the government wanted to scare the employees by suspending them.
He demanded that the reorganization of the Commercial Taxes Department should be amended and the department should be reorganized. Suryanarayana Duyyabhatta said that the department was divided at will for some officers. Suryanarayana said that the government is causing trouble by suspending the employees in the name of disciplinary measures.
Last Updated Mar 7, 2023, 5:41 PM IST
.