Nandamuri hero Kalyan Ram is currently busy with a series of projects. But it is known that he created a sensation with 'Bimbisara'. In this order, an interesting update has been provided on Part 2.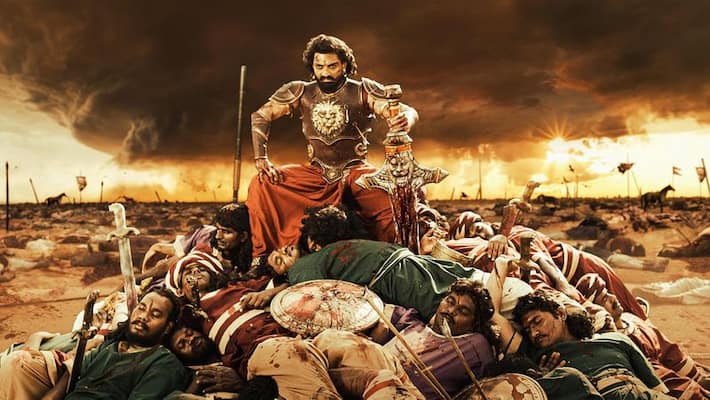 First Published Feb 9, 2023, 2:23 PM IST
The time travel and fantasy film 'Bimbisara' released last year and got a tremendous response. Nandamuri Kalyan Ram, who is struggling with a series of flops, has achieved a good hit with 'Bimbisara'. All of a sudden Kalyan Ram came into the farm. In this order, a series of projects are being planned to bring the audience forward. Currently Kalyan Ram starrer 'Amigos' is ready for release.
It will be released in grand theaters on February 10 (tomorrow). Kalyan Ram is going to play a triple role in this movie. The posters, teaser and trailer of the three characters have already been released and are impressing. With this, the hype on the film is increasing. On the other hand, the film unit is also conducting vigorous promotional activities. In this order, Kalyan Ram is also participating in a series of interviews. However, in a recent interview, he gave an interesting update on the blockbuster film 'Bimbisara 2'.
After the success of 'Bimbisara' part 1, fans and audience are waiting for Bimbisara 2. In this order, Kalyan Ram said when the shooting will start. Currently, the focus is on the release of 'Amigos'. He said that the next film will be Devil. He said that the film has already completed 70 percent shooting. It has been revealed that it is likely to be released in August or September this year. He said that after that, the shooting of 'Bimbisara 2' will start at the end of this year itself.
On the other hand, young tiger NTR is also going to be seen in 'Bimbisara 2'. On the other hand, the makers are also saying that part 2 will be more high level. Debut director Vashishta is directing the film. Starring Catherine Tresa, Samyukta Menon, Prakash Raj. Produced under NTR Arts banner. Music composed by Chirantan Bhatt and MM Keeravani. BC The film is being made based on the history of King Bimbisara of the 5th century Trigarthala Empire. It seems that this film will come in four parts.
Last Updated Feb 9, 2023, 2:23 PM IST
.