Music director Kalyani Malik recently reacted to working with her brother Rajamouli. Moreover, he made interesting comments on the background of the song "Natu Natu" standing in the Oscar ring.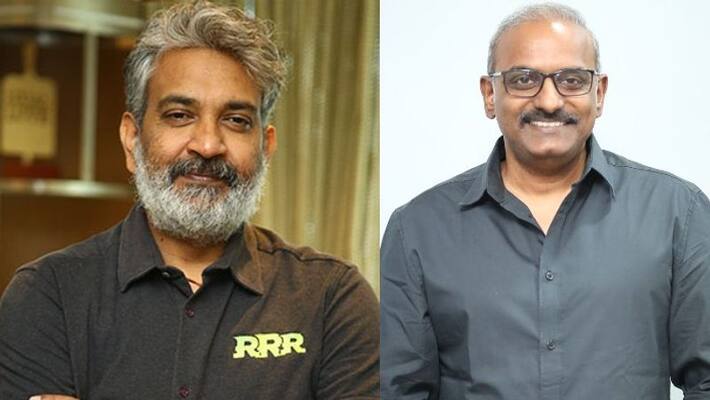 First Published Mar 8, 2023, 5:15 PM IST
Music director Kalyani Malik is making decent movies as a music director. He is making his mark with tasteful films. Recently, he worked in the film "Falana Bayi Falana Tari". Directed by Srinivas Avasarala. This is the third film with him. Previously, he had given music for the films "Uhalu Gusugusalade" and "Jyo Achuthananda" produced by this director. Now, as the third film, he has worked on the film "Falana Bayi Falana Tari". The song "Kanula Chatu Meghma" in it became very popular. This film starring Naga Shaurya and Malavika Nair is going to release on 17th of this month. On this occasion, interesting comments were made about the movie, "Natu Natu" in "RRR" and about Rajamouli.
It is known that Kalyani Malik himself is the brother of music director Keeravani. In this context, Kalyan Malik reacted to the song 'Natu Natu' being nominated for Oscar. He said that he is very proud that the song composed by his elder brother is standing in the Oscar ring. Rajamouli's belief in his film and that song took him to that point. Leaving aside whether the Oscar will come or not, he said that he is very happy to go to the actual nominations. Moreover, he was also open about working with Rajamouli.
Kalyan Malik responded to the question whether there is a possibility of working for Rajamouli's film in the future and reacted interestingly. "I like Rajamouli-Keeravani, Sukumar-Devisriprasad combinations very much. Only those combinations are good. When Annayya is providing excellent music for Rajamouli's films, there is no need to think about who will make it big. Also likes Sukumar. In Sukumar Writings I would like to compose music for a film produced by him but not for a film directed by him. Rajamouli-Keeravani, Sukumar-Devisriprasad, it would be good if those combinations were like that."
Talking about working on this film, the response to the recently released song 'Kanula Chatu Meghma' has given me great joy. There are many types of love. It is a sweet love without infatuation. I have never done a love song for such an occasion. The composition was done according to Srinivas' taste. Not just the tune..Lyrics written by Lakshmi Bhupal and Abhas Joshi's voice were loved. They have a lot of involvement in making this song a hit. I knew this song was going to be a hit while still in the making. That's why I have been growing love for that song since before. As soon as it was released, everyone was happy to like it.
My music and my songs are appreciated. Those who sang the songs composed by me got awards. But for some reason I did not get the awards. It is believed that Lakshmi Bhupal as a lyric writer and Abhas Joshi as a singer will receive awards for this film. But more than the awards, the name that my song is good gives me more satisfaction. Actually Vivek Sagar was the music director for this movie. Out of five songs he has composed one song. The film started in 2019 itself, but there was a gap of almost two years due to covid. After that Vivek and Srinivas asked me to join this project. As the Vivek Sagar composed song was already shot, the other four songs and the background music were provided by me.
Talking about the reason why I don't do more commercial films, I will definitely do it if I get a chance. I did the films `Adhinayakudu' and `Bass' but they did not perform as expected. If they were a super hit, I think there would have been a series of opportunities. Some may be afraid of negative sentiment due to their failure. After the movie 'Chek' there was a break due to covid. But since the second half of 2022, I am happier than ever in my life. 'Phalana Boy Palana Girl' is releasing on March 17. After that, 'Intinti Ramayanam' and 'Vidya Vasula Aham' will come. Along with these, I am doing two more web series. Kalyani Malik said that she is satisfied with her work.
Last Updated Mar 8, 2023, 5:15 PM IST
.