Kari Manzoor Ahmed, the only contestant from India in the international Quran recitation competition, won the fourth position. Kari from Assam participated in this competition held in Egypt.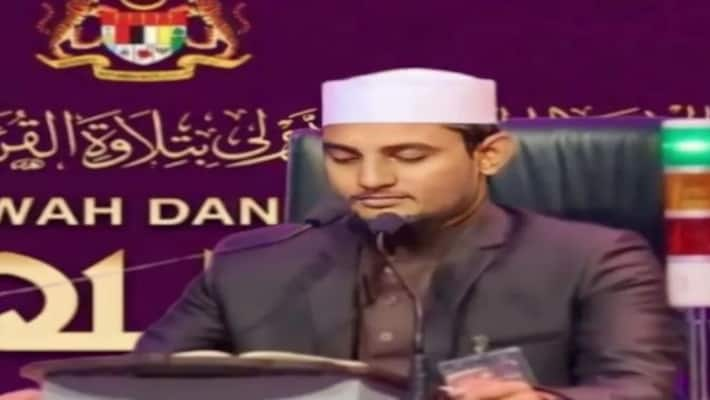 First Published Mar 3, 2023, 4:03 PM IST
New Delhi: 26-year-old Kari Manzoor Ahmed, who participated in the international Quran recitation competition held in Egypt, came fourth. Kari Manzoor Ahmed participated in these competitions held in Turkey and Malaysia in the past and placed fifth and ninth respectively. Kari Manzoor Ahmed is a resident of Kaliganj village in Karinganj district of South Assam.
Speaking to the website Awaaz the News about winning the Quran recitation competition in Egypt by finishing fourth, he said that he was proud to represent 133 crore Indians in this prestigious competition. He explained on this occasion that the essence of all religions is the same. He said that there is no hatred anywhere. He explained that after participating in this program, he received support from people across religions.
Also Read: Yusuf Khan to start first private university in Mewat for Meo community
There are certain rules for reciting the Quran. Everyone will be successful in their life if they follow them and recite them. He said that he considers himself to be a lover of the Quran in a different light. He said that more people should read the Quran, and those who read it will gradually become moderate and more intelligent. It is explained that peace coordination will gain an upper hand in the society.
Representatives of 65 countries participated in this program organized by the Egyptian government. Kari Manzoor Ahmed is the only candidate who has traveled from India. The competition was held in three phases. Kari Manzoor Ahmed won the fourth position out of the last nine.
Last Updated Mar 3, 2023, 4:03 PM IST
.