Karnataka government has given good news to the employees. It announced a 17 percent hike in basic pay to provide relief to employees. A committee has been constituted to look into possible aspects of returning to the old pension scheme.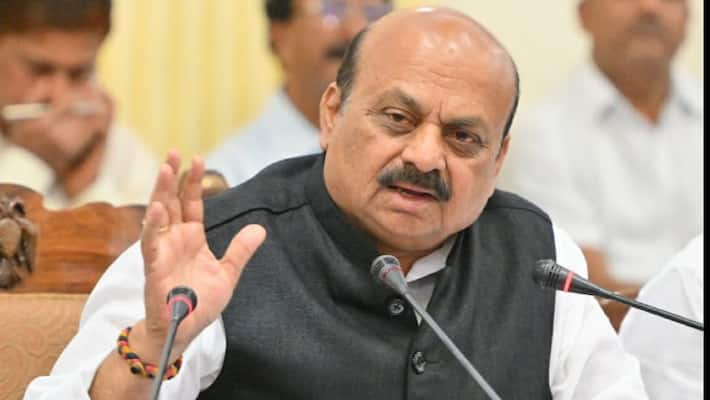 First Published Mar 1, 2023, 2:33 PM IST
The government led by CM Basavaraj Bommai has taken a crucial decision to end the indefinite strike of Karnataka employees. It has announced a 17 percent hike in basic pay as an interim relief to employees. A committee under the Additional Chief Secretary has also been constituted to study the feasibility of reverting back to the old pension scheme from the National Pension Scheme, reports 'Times Now'. Speaking to the media on this occasion, the CM said that the committee has been directed to study the changes introduced in other states across India and submit their report soon.
SUV rammed into school students..Three children died..College student arrested…
What are the main demands of employees?
Karnataka employees want implementation of 7th pay commission in the state. They are also demanding that the National Pension System be abolished and the Old Pension Scheme (OPS) implemented. At least 40 percent of the fitment facilities are required to be implemented.
Continued pain since morning
The trade unions have been informing the government for some time that they will go on an indefinite strike if their demands are not met. They have also stated that if they do not agree to the demands, they will not attend duty from March 1 and will protest. However, CM Bommai held talks with the trade unions to prevent this. These discussions continued till midnight on Tuesday. But they failed.
Due to this, the state government employees went on strike on Wednesday. As part of that, a protest was held at the Brihat Bangalore Mahanagara Palike (BBMP) campus in Bengaluru. However, in the wake of the strike, the transport, medical and education departments have made arrangements to ensure that services are not disrupted. A senior education department official told news agency 'PTI' that there are standing orders to keep all schools open. "We have given orders to keep schools open. "If the teachers don't come, they will be absent," the official said.
Swapna Suresh met Kerala CM for Norca job.
The Health Department is also working to ensure that emergency services remain open during this strike. The Health Department has issued instructions to all important hospitals in the districts to ensure that trauma and emergency health services are not disrupted.
Last Updated Mar 1, 2023, 2:33 PM IST
.