Keeravani's father has recently made shocking comments on the song 'Natu Nata' which has pleased the audience all over the world. He expressed his opinion on the incident.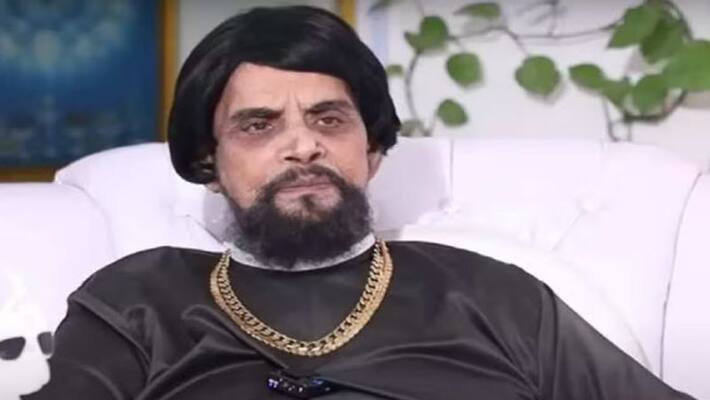 First Published Mar 18, 2023, 2:52 PM IST
It is known that the sensational song 'Natu Natu' won the prestigious 'Oscar' award. Indians are proud of the fact that 'Natu Natu', the dream of the Oscars, has come true. Along with movie stars, people across the country are happy. They are showering praises on the 'RRR' team. Father of famous music director MM Keeravani also expressed happiness on this occasion. He also made harsh comments while expressing his opinion on that song.
Keeravani's father, famous lyricist Shiva Shakti Dutta made shocking comments on 'Natu Natu' in a recent interview. He said.. 'Keeravani is my life. I taught him music at the age of three. I am his teacher. They learned music by tuning to the songs I write. Keeravani continues to amaze me time after time with his skill. But I didn't like the natu natu song in 'RRR'.
Is that true? Is there music in it? He questioned whether this is magic compared to the music given by Keeravani. Is this one of the five thousand songs written by Chandra Bose? He responded shockingly. However, in 'Natu Natu', he liked Prem Rakshit's master choreography. He praised Ram Charan and NTR for dancing well. But it is happy that Keeravani and Chandra Bose got Oscar in this form. Now his comments are going viral.
He told many interesting things about his family in this program. Apart from music, Keeravani likes comedy, books, writing and spending time with family. He also said that he would immediately buy new gadgets in the market. It is known that MM Keeravani and Chandrabose received the award on March 13 at the Dolby Theater in Los Angeles, USA. Kala Bhairava and Rahul Sipliganj also rocked the stage with 'Natu Natu' live music performance.
Last Updated Mar 18, 2023, 2:52 PM IST
.