Police have taken accused Saif into custody in connection with the suicide of Warangal Kakatiya Medical College student Preeti. He will be questioned at Mettewada Police Station for four days from today.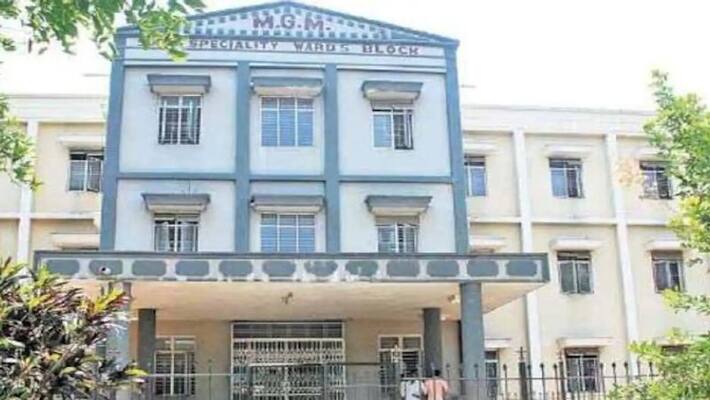 First Published Mar 2, 2023, 3:42 PM IST
An important development has taken place regarding the suicide of Preeti, a student of Kakatiya Medical College, Warangal. As a part of this, the accused Saif was detained by the police. It is known that the Warangal Court yesterday responded positively to the plea of ​​the police to give them custody for 4 days. As part of this, the court allowed Saif to be in custody for four days from tomorrow. The police took him into custody on Thursday. He will be questioned at Mettewada Police Station for four days from today.
Earlier, the anti-ragging committee conducted an inquiry into the suicide of Dr. Preeti on Wednesday. The committee concluded that senior Saif's raging was the reason for Preeti's suicide. The committee met at Warangal Kakatiya Medical College on Wednesday. It is said that this matter comes under ragging. That is why the committee said that Saif's harassment was confirmed as ragging. The committee revealed that psychological harassment also comes under ragging. But the committee president and KMC principal say that there is no evidence that Preeti was physically harassed.
ALSO READ: Saif's harassment caused Preeti's suicide.
Otherwise, the police have intensified the investigation in Dr. Preeti's suicide case. Saif, a senior PG student, has already been detained. However, in his remand report, the police have mentioned key points. Police checked 17 WhatsApp chats on his cellphone. Police seized Anusha, Bhargavi, LDD+Knockouts group chats. Saif is acting as Preeti's supervisor in anesthesia department. The police claimed that Saif grew angry with Preeti due to the two incidents.
Saif guided Preeti in an accident case. Preeti wrote the preliminary anesthesia report in this regard. But Saif ridiculed Preeti's report in WhatsApp groups. Saif insulted that he got a free seat in the reservation. But Preeti warned Saif to tell HVD if there is any problem with him. In this background, Saif told Bhargav to harass Preeti. Moreover, he said that Preeti should be put on duty without rest in the RICU. In the wake of this harassment, Preeti lodged a complaint with HVD Nagarjuna on February 21. With this, Preeti and Saif were counselled, in the presence of Doctors Murali, Srikala and Priyadarshini. In this sequence, Preeti committed suicide the next day.
Last Updated Mar 2, 2023, 3:42 PM IST
.