Employees shocked AP Govt. They are ready to agitate for the realization of their demands. As part of this, Amaravati JAC leaders gave a petition to the CS on Tuesday.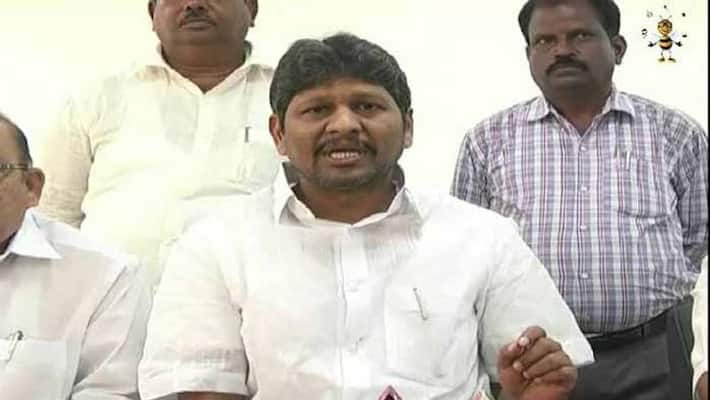 First Published Feb 28, 2023, 7:26 PM IST
It is known that Andhra Pradesh government employees are ready to agitate for the settlement of their demands. In this context, Amaravati JAC leaders met Chief Secretary Jawahar Reddy on Tuesday and handed over notices regarding the activities of the movement. They stated in the notices that they are concerned for solving the financial and other problems of the employees. They said that they will start the movement on March 9.
Also Read: Shock for Jagan Sarkar.. Employees who are ready to protest, this is the activity
Later, Amaravati JAC leader Bopparaju Venkateswarlu told the media that he appealed to the employees to cooperate in the agitation. Boparas stated that they were raising concerns during cell down, pen down and lunch break. Later he revealed that they will give response applications in the Collectorates. Bopparaju made it clear that further action will be announced if the government does not step down. He warned that Chai Biscuit would not go to meetings this time.
The activity of the movement is as follows:
Pen down from 21st of next month
Protest with black badges on March 9.
Agitations during lunch break on 13th and 14th March
Cell phone down on March 21st
Agitation in front of HVODs on March 24
On March 27, a meeting was held for the families of the employees who died in Covid
On 3rd April petition was presented to Collectors at Grevins
Last Updated Feb 28, 2023, 7:26 PM IST
.