Asia Cup 2023: Will India agree to go to Pakistan as part of Asia Cup 2023, which is to be held in Pakistan in September this year? Or..?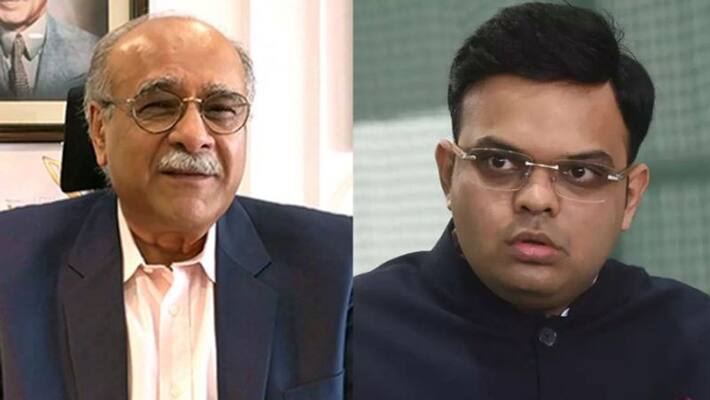 First Published Mar 19, 2023, 8:33 PM IST
Pakistan is ready to discuss the Asia Cup. According to the schedule, this tournament is to be held in Pakistan. But for security reasons, BCCI has already clarified its position many times that they will not come to Pakistan to play the Asia Cup. But Sasemira says that Pakistan is also warning that if India does not come to their country to play the Asia Cup, they too will not go to India to play the ODI World Cup.
Meanwhile, a key meeting will be held in Dubai on March 20 on the management of the Asia Cup. Will there be Asia Cup in Pakistan in this meeting? Or..? PCB sources say that a clarification will come.
BCCI secretary Jai Shah will attend this meeting in the capacity of Asian Cricket Council (ACC) president. Along with the team headed by PCB chief Najam Sethi, the representatives of the member states of ACC will also attend this meeting. In fact, the meeting of the executive boards of the ACC members is going to be held tomorrow, but it is known that the main discussion will be on the management of the Asia Cup.
It is known that PCB chief Najam Sethi arranged a meeting in Bahrain on the same topic last month. The BCCI delegation in Bahrain also expressed their stand strongly. But the PCB is hoping to rally the support of the members in the meeting to be held tomorrow. The PCB wants to bring all the ACC member countries together and increase the pressure on the BCCI. At the same time, there is a danger that the BCCI will turn the rest of the member countries towards them with its financial strength and the PCB sources said that they should be ready for that too.
According to many media reports, the ICC board meeting will also be held in Dubai in the last week of this month. In this meeting too, PCB is planning strategies to make their argument heard and increase pressure on India. PCB chief Najam Sethi said about these meetings.. 'It is interesting to see how the ACC member states react in this matter (the management of the Asia Cup). What we have to remember is that BCCI with its financial power can talk in their favor with ACC member countries as well as in World Cricket (ICC). I spoke about this to all the senior members in the Asia Cup. I explained our problems to them. I think we will find solutions for them.." he said. In this context, the meeting to be held tomorrow has become important. It has become interesting what decision BCCI will take, saying that Sasemira will not come to Pakistan.
Last Updated Mar 19, 2023, 8:33 PM IST
.