BRS Legislature Party and party wide meeting was held today in Hyderabad to discuss the strategy to be followed in the coming days. KCR directed the party leaders.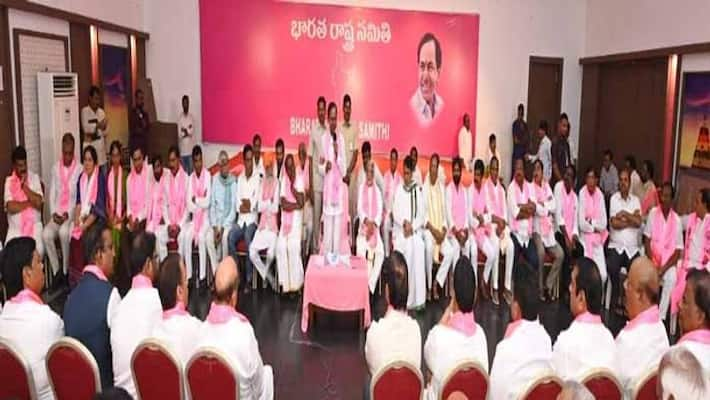 First Published Mar 10, 2023, 4:23 PM IST
Hyderabad: BRS legislative party and the party's wide-scale joint meeting started at Telangana Bhavan on Friday. This meeting was presided over by BRS chief KCR.
Before the meeting, the party leaders including KCR paid tribute to Cantonment MLA Sayanna who died recently due to illness.
The schemes implemented by the state government and the programs to be taken in the coming days will be discussed in the meeting. On the other hand, the issue of ED notices to BRS MLC Kalvakuntla's poem will be discussed.
KCR will direct BRS leaders on how to fight against BJP. KCR told the public representatives of the party that ED, CBI and IT cases will have to be dealt with at the same time as the fight against BJP started. These attacks are likely to increase in the coming days. How to deal with this will be discussed.
They will discuss how to take the behavior of BJP to the people and formulate an action. Telangana assembly elections are coming up later this year. At this juncture, there is no possibility of a discussion on the schemes to be taken to attract voters in this meeting.
Last Updated Mar 10, 2023, 4:23 PM IST
.