A lifer escaped from Charlapally Open Jail. He was recently transferred to an open prison due to his good behavior. He faces another 20 years in prison.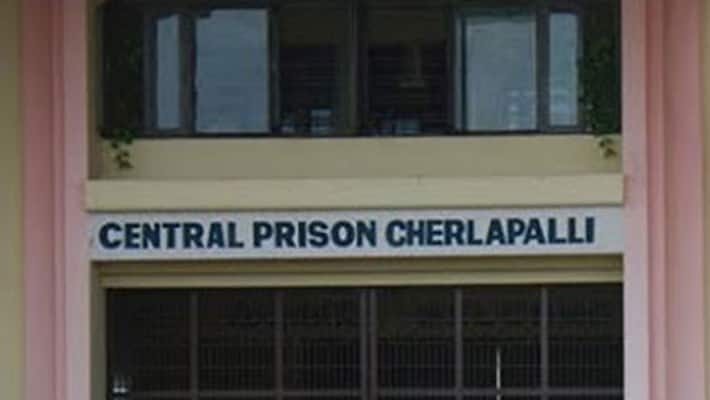 First Published Mar 10, 2023, 10:57 AM IST
Hyderabad: A prisoner who was serving a life sentence in a murder case escaped from Charlapally Jail on Thursday. The Kushaiguda police said that the prisoner Malotu Hussain (55) escaped from the open jail around 4.30 am on Thursday. In 2015, he was sentenced to life imprisonment for murdering a man in Khammam district.
Police said Hussain woke up early on Thursday morning to do his assigned work in the kitchen. "Hussian is among the many prisoners working as a cook," said a Kushaiguda police officer. He is an open jail prisoner. Hussain was transferred to an open jail in 2021 for good behaviour. Open prisons have fewer restrictions on inmates. All of them live in a huge compound with fencing around.
The thief who escaped from the hospital in Cinepakky covered with a blanket on the pillow…
Some of the gates around it don't even have guards. Hussain noticed this and took advantage of that opportunity. Thus Hussain escaped from prison. The matter came to light when other inmates noticed the disappearance of their fellow inmate and informed the prison staff. The staff then complained to the police and started a search for the escaped prisoner. "We are going through the CCTV footage. Trying to track him down. Contacting his family members," a police officer said.
According to the details of the prison staff, Hussain's crime has been confirmed by the High Court and he has already completed seven years and 10 months of imprisonment. Another 20 years and six months imprisonment is pending. "Hussain seems to have slipped into depression following the High Court order," said a jail official. The convict was granted parole in January 2023. After that deadline expired, he reported back to jail on February 2.
A similar incident came to light in Palnadu in Andhra Pradesh on Thursday. The incident took place on Wednesday at Gurjala Social Health Center of Palnadu district. A thief escapes from the hospital near the cinema. He put a pillow and a bag of sticks on the hospital bed and covered it with a blanket. While investigating how Alekha, who underwent a leg operation, went away, the police say that he escaped along with the wheelchair in the hospital. The doctors said that his legs would not help him to walk due to an operation on both his legs. But in this order, it was learned that not even a single wheelchair was found in the hospital. It is suspected that Uddagiri Alekha may have escaped with the help of a wheelchair from the hospital.
Last Updated Mar 10, 2023, 10:57 AM IST
.