TDP youth leader Nara Lokesh's 'Yuvagalam' padayatra is continuing in AP. The trip completed 32 days by Thursday. However, 12 cases have been registered against him since the start of the padayatra.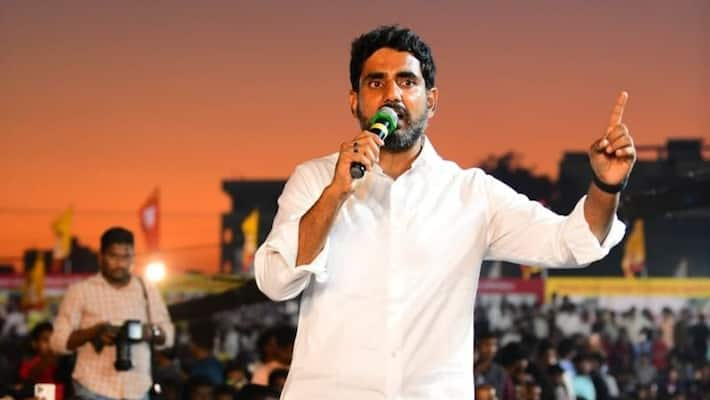 First Published Mar 3, 2023, 1:08 PM IST
TDP National General Secretary Nara Lokesh's 4 thousand km 'Yuvagalam' Padayatra has crossed the 400 km milestone. His state-wide marathon has completed 32 days by Thursday. 12 cases have been registered against Lokesh since he started his padayatra from Kuppam in Chittoor district on January 27.
Terrorists came to me in Kashmir and spoke to me… They would have killed me: Rahul Gandhi at Cambridge University
Meanwhile, the former minister unveiled a stone plaque marking the milestone of 400 kilometers in Nendragunta village of Tirupati district on Wednesday. Lokesh thanked the people of Andhra Pradesh and the workers of TDP for showing solidarity with him in his 'historical' padayatra aimed at bringing TDP back to power and walking with him for so many days.
Gujarat Woman Congress leader arrested in foreign liquor smuggling case
Speaking on this occasion, former TDP minister Nakka Anand Babu said that the government is engaging in all kinds of 'democratic' policies to create obstacles for the march. "Infuriated by Lokesh's marathon, the state government has registered 12 cases against him in the last month. One case was registered for every 33 km of the walk. "This clearly shows the intention of the ruling party to block the march," he expressed.
AP's key role in building a new India: Ambani at the Visakha Global Investors Summit
Nakka Anandbabu warned the police to avoid trying to frame the Chief Minister by framing false cases against Lokesh. He said that the march of the TDP leader will not stop until this undemocratic government is ousted from power.
Last Updated Mar 3, 2023, 1:08 PM IST
.