Manik Saha has paved the way for his second term as Tripura CM. Manik Saha was elected as the leader of the BJP legislative party in Tripura on Monday. He will take oath as CM on March 8.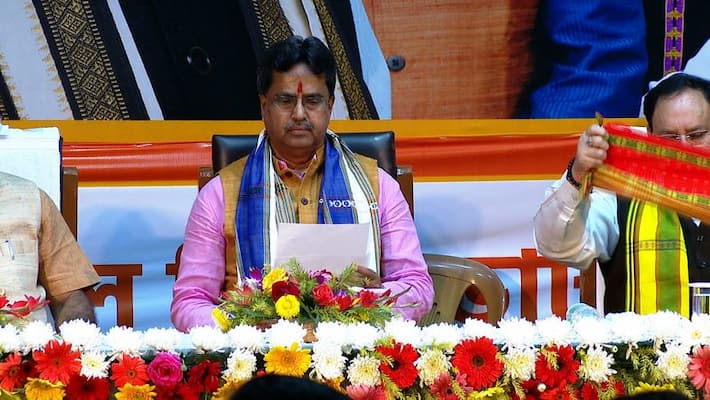 First Published Mar 6, 2023, 6:57 PM IST
Guwahati: Manik Saha will once again take charge as the Chief Minister of Tripura. BJP's legislative party meeting was held on Monday. In this meeting, the MLAs unanimously elected former CM Manik Saha as the leader of the party's legislative party. This cleared the way for Manik Saha to take charge as the CM of Tripura for the second time.
Tripura Chief Minister and Cabinet Ministers will be sworn in on March 8. Prime Minister Narendra Modi will attend the swearing-in ceremony. State Governor will administer oath to Manik Saha as CM.
In the recently held Tripura Assembly elections, BJP won 32 seats out of 60 seats. BJP's ally Indigenous People's Front of Tripura (IPFT) won one seat.
Before joining politics, Manik Saha worked as a dentist.
Also Read: Do you know why there is an 'X' symbol behind the last bogie of the train? This is the explanation of the Railway Department
He joined the Congress party and joined the BJP in 2016. Ten months before the state assembly elections, the BJP appointed him as the state chief minister. Manik Saha has been appointed in place of Biplab Kumar Deb.
Last Updated Mar 6, 2023, 6:57 PM IST
.