The Global Investors Summit started today in Visakhapatnam, Andhra Pradesh state. Representatives from 26 countries participated in this summit.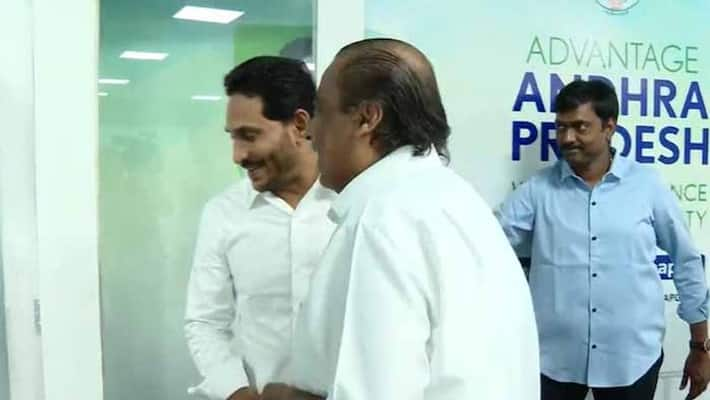 First Published Mar 3, 2023, 10:30 AM IST
Visakhapatnam: The Global Investors Summit, which was taken up by the Andhra Pradesh state government, started on Friday in Visakhapatnam. Representatives from 26 countries attended the meeting. The industrialists and investors of the respective countries are participating in this summit. 10,000 representatives from 26 countries are participating and leading industrialists from India are also participating in this summit.
Famous industrialist Mukesh Ambani and representatives of GMR company also attended the summit this morning. Ambani reached Visakhapatnam in a special flight. Ambani was welcomed by AP State Chief Secretary Minister Rajani, YCP MP Vijayasai Reddy and others.
. The government has given high priority to this summit. 21 of the industrialists who participated in this summit will speak. Union Minister Nitin Gadkari will address the summit.
In the Global Investor Summit, about Rs. The state government expects to make more than 2 lakh crore contracts. AP CM YS Jagan reached Visakhapatnam yesterday evening to participate in this summit.
The state government has made large-scale arrangements in Visakhapatnam for entrepreneurs and investors coming from different countries. Luxury cars were arranged from the airport to the summit area and prominent hotels in the city were arranged for the delegates to stay. Special arrangements have been made for meetings in the premises of the summit. Moreover, a special dining hall has been arranged for the guests attending the meeting.
Last Updated Mar 3, 2023, 10:32 AM IST
.