Fellow students have denied filing a case of SC and ST atrocities against Saif, a senior who was responsible for Preeti's suicide attempt. Strike notices were given to this extent.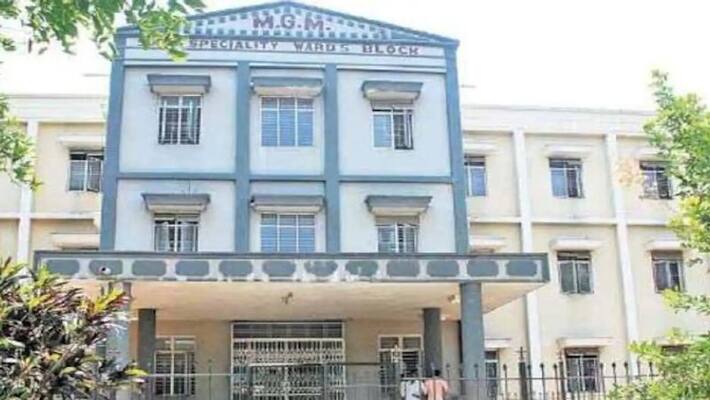 First Published Feb 24, 2023, 2:12 PM IST
Warangal: It is known that the aftermath of Preeti's suicide attempt of MGM PG medical student is causing a sensation across the state. In this context, it is known that the police arrested a senior student named Saif, who caused Preeti's suicide attempt. However, the police have registered cases of SC and ST atrocities against Dr. Saif, a senior PG medical student. Against this, some medical students protested near MGM. They alleged that false publicity was being spread before the trial of the case was completed.
To this extent, medical services were stopped at MGM Hospital. Apart from emergency services, OP and other services were boycotted by medical students. Some students who supported Saif gave strike notices to MGM Superintendent. The superintendent says that it is not appropriate to give strike notices now and then. After that, they protested in front of the hospital by boycotting their duties. They demanded to cancel the SC and ST atrocity case against Saif. They protested with placards.
Improve Kidney, Heart Function: Release of Medico Preeti Health Bulletin
They said that it is sad that Dr. Preeti, a first year student of PG, committed suicide, but at the same time, it is not appropriate to file such extraordinary cases on Saif, who is believed to be the culprit. PG students questioned that cases were filed based on the posts on social media. As part of the profession, it is natural for senior students to reprimand and guide juniors in work matters.
He said that this is not a new thing. They demanded that the cases against Saif be dropped. However, the fact that the girl belongs to the ST and SC community and the fact that the accused is a minority is the key factor in this case. But according to the details of the police, it seems that Saif was a bit aggressive and harassed her as a target.
Last Updated Feb 24, 2023, 2:12 PM IST
.