Station Ghanpur MLA Tatikonda Rajaiah, who became controversial after facing sexual allegations, cried in the morning. They shed tears saying that they could not face such accusations against him politically.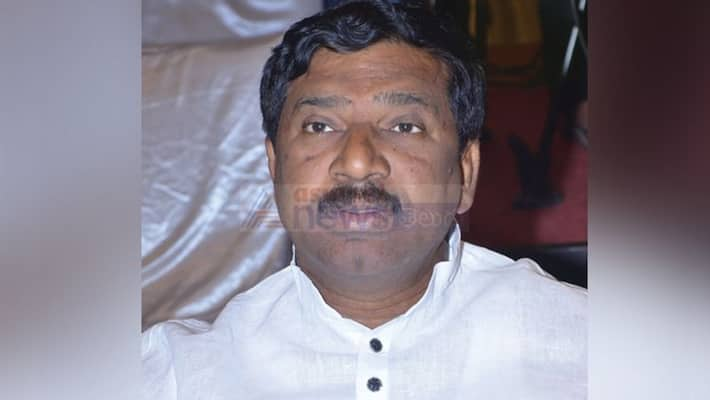 First Published Mar 15, 2023, 12:34 PM IST
Warangal: Station Ghan Foor MLA Rajaiah Bhorumani cried. He attended the birthday celebrations of a church father.. He sat in front of the cake and cried. He shed tears as he said that he could not face it politically. He was made unable to touch his own sister and child. My daughter is doing politics by obstructing a woman of her age. I have won four times so far. I am going to win first.
I won in Ghanpuram constituency four times. He said that he will win for the fifth time on the path of Lord Jesus. He was sobbing.. those around him comforted him. It is known that Tadikonda Rajaiah has been accused of sexual harassment in the past.
Meanwhile, on March 11, Janakipuram sarpanch Kurusapalli Navya of Hanumakonda district Dharmasagaram mandal accused Station Ghanpur assembly constituency MLA T Rajaiah of sexually harassing her for two years. She spoke to the reporters along with her husband Praveen. Funds are not being released to our village since the beginning. We met him some time ago on the occasion of our children's birthday. We also told you that it is not appropriate for someone like our father to do this. However, there was no change in MLA's behavior.
Unable to bear this abuse, we have been staying away from him for some time now. Keeping all this in mind, our village is not given funds. In addition to this one BRS lady tried to seduce me. Talking to me.. many women come and go sir. She tried to tempt me that if you want to get funds for your village…if your needs are met then you will also come.
But I clearly told her that I am not like that. When the time comes, the name of the woman will be revealed. I have all their horoscopes. What kind of words did he say… He said that he gave me the party ticket out of desire for me.. out of love for me? I could not bear the harassment of MLA. If I am like a father, does he say I love you with a child? Aren't these all true? Why make a mistake? Be brave enough to admit when you make a mistake. There is someone behind me.. Will you say that I am doing all this on him? Is this fair? He asked. This created a huge uproar across the state.
However, MLA Rajaiah responded to this and said that they are throwing all the mud they want on him. Later, MLA Rajaiah went to Navya's house and talked to her and her husband to settle the dispute. Again, now that the topic has come to the fore after shedding tears like this.
Last Updated Mar 15, 2023, 12:34 PM IST
.