DRI officials seized 2.58 kg of cocaine from a passenger at an airport in Mumbai. It is said that the value of these will be more than 25 crores.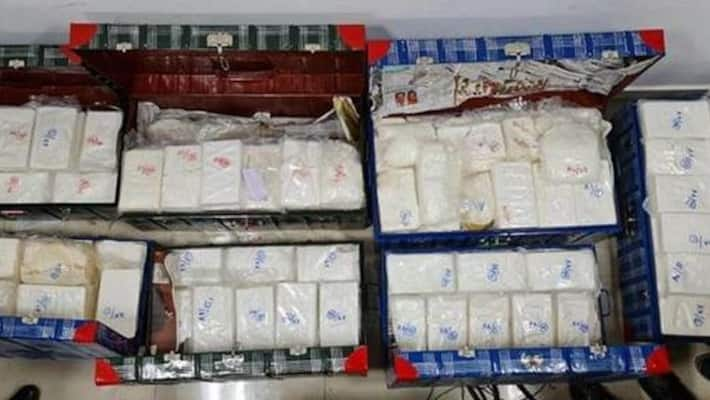 First Published Mar 1, 2023, 6:42 AM IST
The drug mafia in Mumbai is on the rise. In particular, kilos of drugs are being smuggled through the hub of the airport in Mumbai. Recently, the Directorate of Revenue Intelligence seized 2.58 kg of cocaine from passengers at the Mumbai airport.
According to the details, on Tuesday (February 28) based on an intelligence report, Revenue Intelligence-DRI, Mumbai Zonal Unit Mumbai conducted searches at Chhatrapati Shivaji Maharaj International Airport (CSMI) in Mumbai. In this order, a passenger traveling from Addis Ababa (Ethiopia) to Mumbai was detained. As his behavior style was different, when he and his luggage were examined, 12 soap boxes were found. When they were examined closely, it was found that they contained cocaine.
He said that the weight of seized drugs was 2.58 kg. Its price in the international market is estimated at 25 crore rupees. After arresting the accused, he was produced in the court, he said. The court sent him to DRI custody. DRI will investigate from whom these drugs come and where they are sent. Further investigation is underway in this case.
Last Updated Mar 1, 2023, 6:42 AM IST
.