NBDA issued a statement to CM Pinarayi Vijayan asking the state government to take immediate action against those who attacked the Asianet News office and the officials who conducted the search in that office. Thus it sought to protect freedom of speech and expression.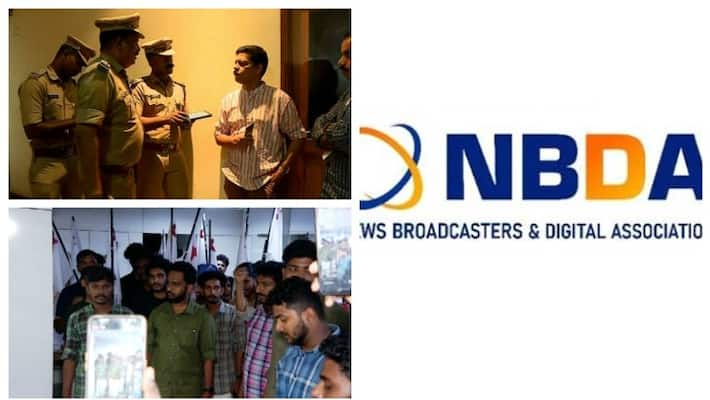 First Published Mar 7, 2023, 3:59 PM IST
New Delhi: The News Broadcasters and Digital Association (NBDA) has written a letter to the state CM Pinarayi Vijayan demanding immediate action against the people who attacked the offices of a popular Malayalam news channel in Kochi and Kozhikode and the officials who searched those offices. NBDA said in a statement on Tuesday about this letter written on Monday.
NBDA president Avinash Pandey wrote a letter to CM Pinarayi Vijayan on Monday. The activists of the Student Federation of India claimed that they had come to the notice of the attack on the Asianet News office in Kochi, followed by the police search of the Asianet News office in Kozhikode. Believing that everyone is equal before the law, they condemned the actions of using force on the media and interfering with its free functioning.
It was explained that such raids and searches are not appropriate and moreover, these will damage the basic elements necessary for freedom of expression and journalistic freedom provided by the Constitution of India.
Also Read: MA gold medal for Afghan woman in Gujarat University.. 'This is my answer to Taliban'
Therefore, in the letter, NBDA demanded that the state government take immediate action against the people who attacked the Asianet office and the officers who conducted the search. Moreover, it suggested to create an environment where journalists and media representatives can perform their duties freely and fearlessly.
Last Updated Mar 7, 2023, 3:59 PM IST
.