Now Koo app users can write posts with the help of ChatGPT. The company claims that the Koo app is the world's first microblogging platform that allows writing posts via ChatGPT.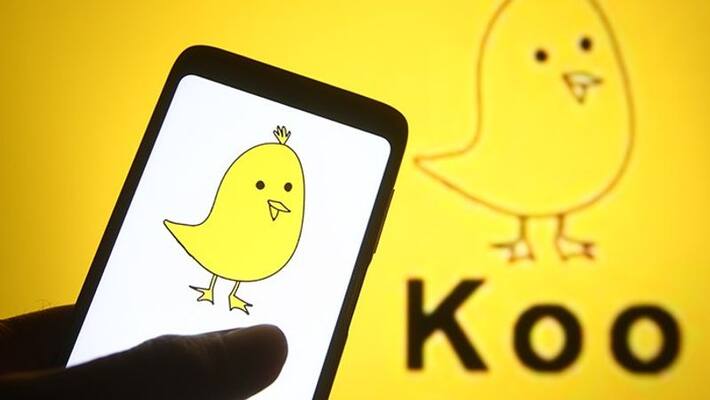 First Published Mar 14, 2023, 2:58 AM IST
ChatGPT has been a hot topic in the news for the past few months. Chat GPT has become a sensation in the field of technology. Currently, there is a discussion on this Artificial Intelligence (AI) all over the world. If this technology becomes available.. how many benefits..? There is also concern among many people that there will be unintended consequences beyond that and there will be massive job cuts.
If so.. Twitter rival, India's microblogging platform Koo app has unveiled a key development in the technology sector. Koo has announced the launch of a new feature with ChatGPT integration that will allow app creators (users) to post through ChatGPT. This feature is made available for verified profiles in the Koo app. It will be rolled out to all users soon.
Let's know about this feature.
By adding ChatGPT to the Koo app, users (creators) can use artificial intelligence (AI) capabilities to prepare posts for them. The company revealed that this artificial intelligence(AI) feature will help creators in many ways, such as finding the top news stories of the day or getting to know famous people, asking them to write a post or blog on a specific topic. It said that orders can be given for all these subjects.
Questions can be asked
Creators using ChatGPT in the Koo app can use the voice command feature of the Koo app to ask or type their message or question with their voice. Many features are available with ChatGPT integration. These include free auto-authentication, talk-to-type for Koo posts, the ability to edit Koo, MLK features patent-filed translation of a single post into multiple languages ​​instantly.
Mayank Bidawatka, co-founder of Koo, expressed his delight at the integration of the Koo app with ChatGPT. Coo is at the forefront of innovation. Creators are said to be focused on expressing themselves and helping build a community on the platform.
Koo has already launched several global-first features for microblogging 2.0, including the availability of talk-to-type functionality. They are always looking for ways to make content creation easier. Adding ChatGPT will provide instant intellectual support to creators.
ChatGPT is the first microblogging platform in the world to be integrated as part of the content creation flow, and we hope you will be surprised by the different ways you can use ChatGPT to collaborate.
Last Updated Mar 14, 2023, 2:58 AM IST
.