Chief Minister Kalvakuntla Chandrasekhar Rao and Finance Minister Harish Rao have condoled the death of eminent spiritualist, Ashtavadhani Ashtakala Nrisimhacharyu.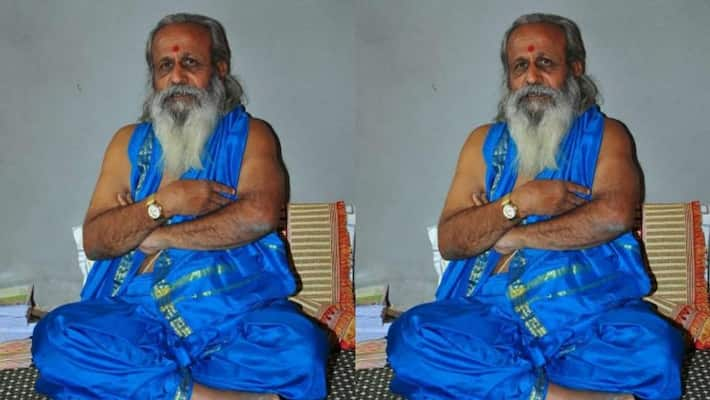 First Published Feb 9, 2023, 12:35 PM IST
Hyderabad: Renowned litterateur, Avadhani Ashtakala Nrisimhacharya (80) passed away yesterday (Wednesday). Family members said that he died of a sudden heart attack at 11 o'clock in the night. Many political leaders have expressed shock over Nrisimhacharya's death.
Chief Minister KCR said that Nrisimhacharya, who served the Siddipet region innumerable times, has increased the reputation of the region. He said that his death is a loss to the spiritual and literary fields. Remembering his association with Nrisimhacharya, KCR expressed condolences. CM KCR announced that his family members are expressing their deepest condolences.
Telangana Finance Minister Harish Rao also expressed shock over Nrisimhacharya's death. Brahmashree Ashtakala, built by Anantasagar Sri Saraswati Kshetra in Siddipet district, performed spiritual service. Harish said that his life should be a guide for future generations.
Former chairman of Telangana Sahitya Akademi and writer Nandini Sidhareddy also expressed grief over the death of Nrisimhacharya. Kaloji Foundation president Nagilla Ramashastri also condoled the death of Nrisimhacharya and expressed his condolences to the family members.
The family members announced that tomorrow (Friday) Ashtaka funeral rites will be held in Anantasagar, Chinnakoduru mandal of Siddipet district. He said that Parthee's body will be kept in Ananta Sagar for the public to visit.
Last Updated Feb 9, 2023, 12:35 PM IST
.