Former MP Ponguleti Srinivas Reddy is ready to settle Tadopedo with the leadership of BRS. As part of this, he announced that a party office will be opened in every constituency in the joint Khammam district.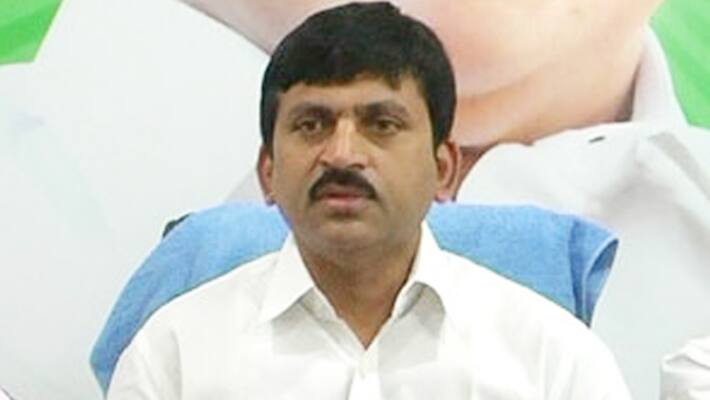 First Published Feb 16, 2023, 10:12 PM IST
Former Khammam MP and BRS leader Ponguleti Srinivas Reddy once again criticized his own party. He said that he will stand by his fans no matter how much trouble they give. He said that a party office will be opened in every constituency of the joint Khammam district. He said he would do nothing to protect his family members. Ponguleti Srinivas Reddy made strong comments that power does not belong to anyone.
If not.. Srinivas Reddy who decided to leave BRS increased the speed. As part of this, a spiritual meeting was held with his followers and supporters on Wednesday. Speaking on this occasion, Ponguleti accused the village sarpanches of not giving bills. Srinivas Reddy said that they did not come to my meeting to cause any trouble. He said that even if you don't come, Shinanna will not penetrate such things. He said that every bird will reach that nest.
Also Read: They are all my favorite birds.. always near me: Ponguleti Srinivas Reddy's sensational comments
Meanwhile, the party high command has expressed its anger against former MP Ponguleti's group in Khammam district BRS. BRS leadership has boycotted 20 leaders of Vaira constituency against CM KCR. Among them, there are 18 others including State Markfed Vice Chairman Borra Rajasekhar and Vaira Municipality Chairman Jaipal. It is known that Ponguleti had a gap with BRS elders. In this context, he is holding talks with mandal level leaders. In this order, Srinivas Reddy met with the leaders of five mandals on Sunday. The party leadership, which expressed anger over this, suspended the leaders who met with Ponguleti.
However, Ponguleti Srinivas Reddy expressed anger over the suspension of his followers. They challenged him not to suspend them, but to suspend him if he dares. He said that until recently he was invited to BRS party functions and prayed for their victory. Someone said that he is not a member of BRS. Then why did he display his figure in party programs till December? He said that the party is changing according to the wishes of his followers.
Last Updated Feb 16, 2023, 10:12 PM IST
.