Ministers Talasani Srinivas Yadav and Mahmood Ali today reviewed the measures to be taken to protect the people of the city from the menace of stray dogs and monkeys.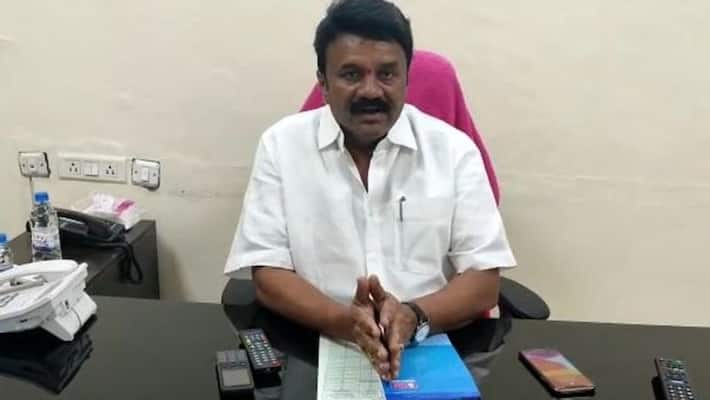 First Published Feb 23, 2023, 1:53 PM IST
Hyderabad: Ministers Thalasani Srinivas Yadav and Mahmood Ali have asked to file complaints about stray dogs through My GHMC app. Ministers Talasani Srinivas Yadav and Mahmood Ali conducted a review on the menace of stray dogs and monkeys with GHMC officials on Thursday. Ministers to conduct review on 11 issues. Measures to be taken to prevent monkeys and stray dogs were discussed. Stray dogs end up at meat shops in the city. Officials said that due to the dumping of waste on the roads by the meat shops, stray dogs roam around the meat shops.
Officials said that there is a possibility that dogs roam more in areas like hostels, mess, hotels and restaurants due to leaving the remaining food in empty places. Opinions were also expressed that strict action should be taken if the rest of the food items are dumped on empty places and roads. On the other hand, it was opined in this meeting that action should be taken against those who throw food waste in the middle of houses. On the other hand, 040 21111111 number will be available to complain about stray dogs, the ministers said.
Ministers have issued clear instructions to authorities to catch stray dogs and sterilize them. Opinions were expressed that monkeys should also be caught and left away from the city. The Ministers directed the officials to take measures to prevent the recurrence of incidents like Amber Peta.
Also read: Action plans to prevent the menace of stray dogs in Hyderabad.. Phone no. for complaints. arrangement..
On the 19th of this month, four-year-old Pradeep died after being attacked by stray dogs in Hyderabad's Amber Peta. With this incident there was a movement among the authorities. After this incident, incidents of stray dog ​​attacks are coming to light in many parts of the state. The Telangana High Court has taken Sumoto the incident of stray dog ​​attacks in Amber Peta. An inquiry will be conducted in this matter today.
Last Updated Feb 23, 2023, 1:53 PM IST
.