It is known that TDP leader Kommareddy Pattabhi's comments that he was beaten by the police while in custody caused a stir. Krishna District SP responded to this. He commented that Pattabhi tried to mislead the court by telling untruths.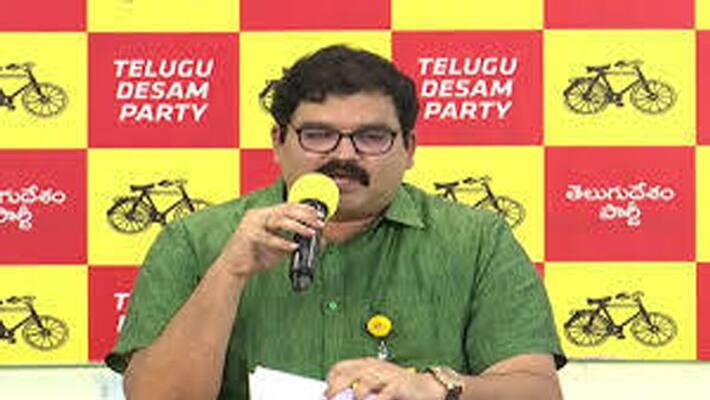 First Published Feb 22, 2023, 7:32 PM IST
Krishna District SP Joshua said that the allegation that Pattabhi was beaten up by the police is untrue. It is not appropriate to blame the police with false allegations. He expressed anger that Pattabhi tried to mislead the court by telling untruths. He said that Pattabhi came to Gannavaram with men in 3 vehicles. Pattabhi's behavior clearly shows the malicious intent to create conflicts. The SP clarified that the remand of the accused including Pattabhi and the investigation is going on transparently. He said that no complaint has been received regarding the attack on the TDP office. Krishna district SP clarified that a case has been registered and 9 people have been arrested.
On the other hand, TDP leader Kommareddy Pattabhiram, who was arrested in the clashes in Gannavaram of Krishna district, has been shifted to Rajahmundry Central Jail. Yesterday the court remanded 11 other people along with Pattabhi. He was shifted to Gannavaram Sub Jail yesterday. Along with Pattabhi, 11 others were also shifted to Rajahmundry Central Jail. Security has been tightened at Kottipadu, Kalbarra and tollgates. Advance measures were taken to prevent other vehicles from coming behind Pattabhi.
Also READ: Taking me into a dark room and crushing me… Third degree of police against me: TDP leader Pattabhiram
Meanwhile, the police have arrested 15 people, including TDP spokesperson Kommareddy Pattabhiram, in the case of clashes that took place at the Krishna district TDP office. Pattabhi came to know that MLA Vallabhaneni Vamsi's clan members and YCP workers had attacked the TDP office. During the attack, they tried to go to the DGP's office to protest against the behavior of the police. Along with Pattabhi, some other TDP leaders and activists were detained by the police. But there was confusion yesterday (Tuesday) as it was not known where Pattabhi was moved. Pattabhi's wife is worried that his life is in danger. In this order, when Pattabhi was produced in the Gannavaram court in the evening, he told the judge that the police used the third degree against him.
Pattabhi said that the police who arrested him took him to Thotlavallur police station without letting anyone know. He said that he was dragged into a dark room in the station and beaten indiscriminately by three masked men. It is reported that Pattabhiram told the judge that he was subjected to third degree torture by wrapping a towel around his face and beating him with sticks on his soles and palms.
But the police say that Pattabhi misbehaved with them. CI Kanaka Rao complained that Pattabhi and TDP leaders tried to harm him who was performing his duties amid the tense situation in Gannavaram. CI has stated in the complaint that he was insulted in the name of caste. A case of atrocity and attempt to murder was registered against Pattabhi along with Donthu Chinna and some other TDP leaders. Gannavaram court remanded for 14 days in this case.
Last Updated Feb 22, 2023, 7:32 PM IST
.