There is tension in the AIADMK-BJP alliance in Tamil Nadu. Is the alliance heading for a split? There are news articles in the local media raising the questions.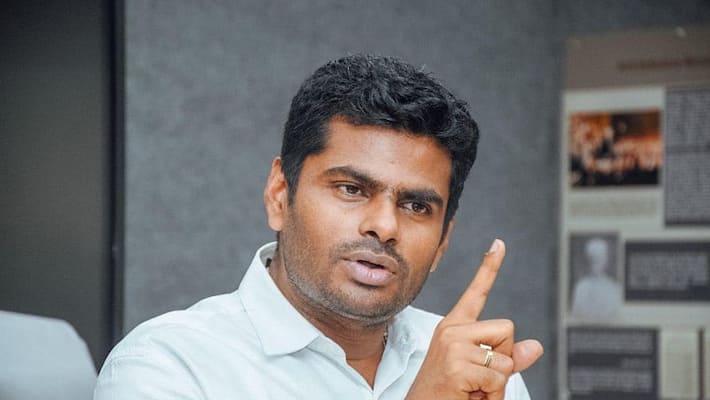 First Published Mar 19, 2023, 10:32 AM IST
Tamil Nadu politics is heating up day by day. Looking at the latest developments.. Will there be a split in the AIADMK-BJP alliance? That is.. the answer is yes. Later, there is a strong campaign that these two parties are leaving. Already.. the dispute between BJP and AIADMK party is intensifying. BJP is angry that AIADMK leaders are stealing their leaders by ignoring the virtues of the alliance. As the war of words is going on between the two leaders, there is uncertainty about the alliance between the two parties.
According to the latest information from Tamil News Daily Dina Tanti… AIADMK was discussed in the meeting of BJP state level office bearers held in Chennai on Friday. In this meeting, state BJP chief K Annamalai is believed to have said that if his party contests the 2024 Lok Sabha elections in alliance with AIADMK, he will resign from the post of BJP Tamil Nadu president and work as an ordinary worker.
According to other media reports, Annamalai has indicated that if BJP wants to grow in Tamil Nadu, it should be able to work independently in elections. Apart from that, Annamalai reported that if the party contests elections alone, people will take BJP's stance on corruption and clan politics seriously. However, some BJP leaders confirmed these comments, while others denied the news.
State BJP vice-president Narayanan Tirupati, who attended the closed-door meeting, said, "I don't think we need to explain as it is a secret meeting. Today's news stories are not correct. This is wrong," he denied. Meanwhile, Nainar Nagendran, leader of the Tamil Nadu BJP legislative party, told reporters that Annamalai expressed his personal opinion in the meeting and said that whatever decision is taken regarding the alliance will be taken by the central leadership. Despite trying to contact Annamalai, he said that he could not comment on the matter.
On the other hand, when asked about this controversy, senior AIADMK leader D Jayakumar said that his party will respond only if Annamalai makes such comments. He reiterated that the alliance in Tamil Nadu will always be led by the AIADMK. Is all going well between the two alliance partners? A senior AIADMK leader gave a positive answer to the question.
Last Updated Mar 19, 2023, 10:32 AM IST
.