It is known that Prime Minister Narendra Modi has launched new reforms. Post budget webinars are one of these. Prime Minister Modi will participate in 12 webinars from February 23 to March 11.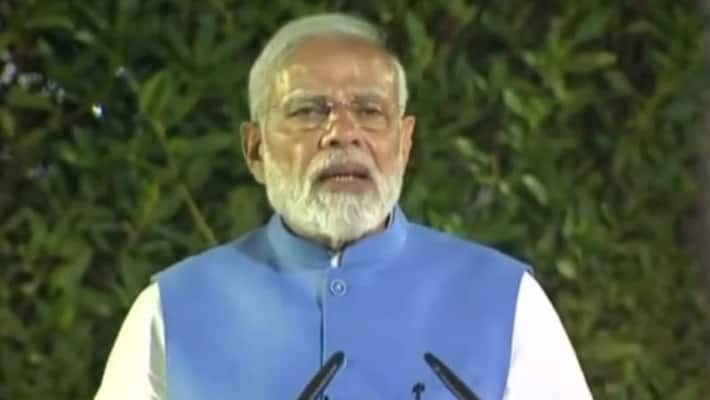 First Published Feb 22, 2023, 9:20 PM IST
Prime Minister Narendra Modi will address 12 post-budget webinars to be held between February 23 and March 11. These webinars will be organized by various ministries and departments to explain the "Saptarushi" priorities mentioned in the Union Budget. The central government under the leadership of Prime Minister Modi has introduced several budget reforms over the past decade. One of them is to change the budget date to 1st February. So that the Ministries get sufficient time to utilize the funds before the onset of monsoon. Another new step in reforms in budget implementation is the idea of ​​post-budget webinars.
The idea was floated by the Prime Minister to bring experts, academia, industry and practitioners from the public and private sectors on a single platform to work collaboratively on sectoral implementation strategies. These webinars were launched in 2021 inspired by Jan Bhagidari. They promote ownership and involvement of all relevant stakeholders in effective, speedy and seamless implementation of budget announcements.
These webinars focused on the coordinated efforts of all ministers, departments and stakeholders to prepare action plans with quarterly targets. So that the desired results can be achieved in time.
Schedule of Webinars:
1. Green Growth – February 23
2. Agriculture, Cooperative Sector – February 24
3. Youth, Skill, Education – February 25
4. Reaching the Last Mile – February 27
5. Unlocking the Potential : Using Technology in Lifestyle – February 28
6. Urban Development with Focus on Planning – March 1
7. Developing Tourism in Mission Mode – March 3
8. Infrastructure, Investments, PM kinetic energy – March 4
9. Health, Medical Research – March 6
10. Financial sector – March 7
11. Women Empowerment – March 10
12. PM Vishwakarma Kaushal Samman (PM Vikas) – March 11
Last Updated Feb 22, 2023, 9:20 PM IST
.