Prime Minister Narendra Modi has praised the program called 'Healthy Baby Show' implemented by Union Minister Kishan Reddy in seven assembly constituencies under Secunderabad Lok Sabha constituency.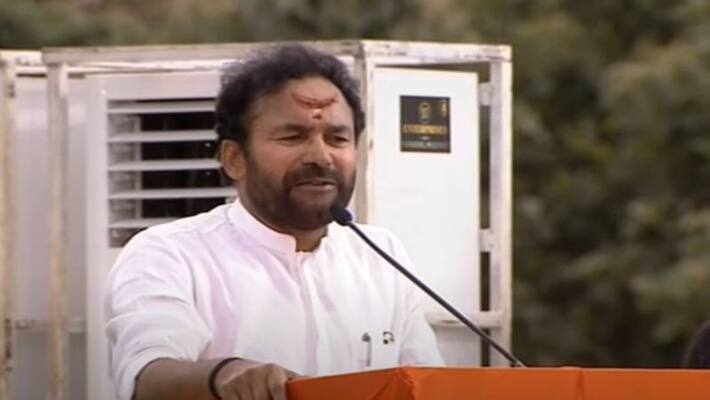 First Published Feb 25, 2023, 2:41 PM IST
Prime Minister Narendra Modi praised Union Minister Kishan Reddy. Modi appreciated the 'Healthy Baby Show' program undertaken by Kishan Reddy in Secunderabad constituency on the health of children. He praised Kishan Reddy that this is very beneficial for children. Kishan Reddy revealed on this. He said that applications related to 'Healthy Baby Show' have been sent in every colony, every basti and every housing society in the seven assembly constituencies of Secunderabad Lok Sabha constituency. Kishan Reddy revealed that along with honoring the parents of healthy children, certificates were also given to them. Kishan Reddy stated that the kits given to the girls include protein powder, protein biscuits, ghee, dates, diapers, a toy and a photo frame.
Meanwhile.. Kishan Reddy's house is in tragedy. His son-in-law Jeevan Reddy (47) breathed his last on Thursday night. Family members say that Jeevan Reddy passed away due to heart attack. Kishan Reddy's elder sister Bawa Lakshmi and Narsimha Reddy live in Saidabad, Hyderabad. Their son is Jeevan Reddy. Jeevan Reddy collapsed at around 6 pm on Thursday. Immediately the family members rushed to Santosh Nagar DRDL Apollo Hospital. But Jeevan Reddy passed away while receiving treatment. His death cast a shadow of sadness in Saidabad.
Last Updated Feb 25, 2023, 2:41 PM IST
.