There are huge expectations on Prabhas' upcoming movie project K. There are many rumors about the story of this film. Recently the producer gave some hint.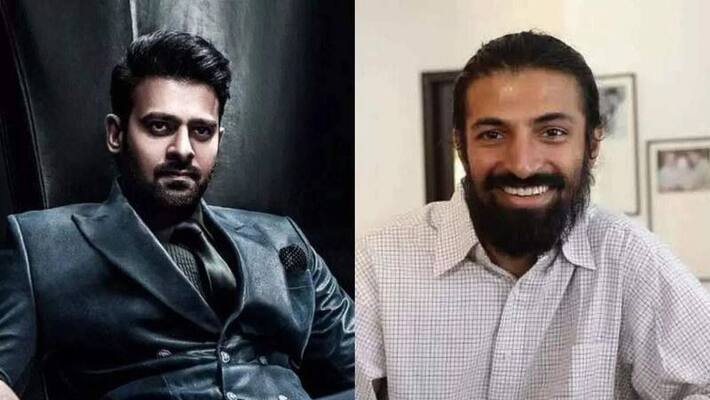 First Published Feb 27, 2023, 3:19 PM IST
Project K will open with a huge budget in Prabhas's career. Mahanati fame Naga Ashwin is directing. There are many speculations about the film's story and genre. No clear information. Popularly known as a science fiction movie. The film has been given a mythological touch. Producer Ashwini Dutt recently revealed that it is a socio fantasy film with reference to Lord Krishna. Ashwini Dutt, who participated in an interview on a YouTube channel… is Lord Vishnu in Project K Movie. There are elements of fantasy. But he said that the sentiment is mainly going.
So there will be a mention of Lord Vishnu in this movie. The producer is saying it is a fantasy so it can be a superhero movie as well. It is interesting to see what that sentiment angle is in such a big socio fantasy action movie. Wonders with science elements in Project K. There seems to be a reference to Puranas and Gods as well. Ashwini Dutt's words are reminiscent of the latest blockbuster Karthikeya 2. Isn't Prabhas a superhero? There is no clarity. As for Naga Ashwin, this is a larger than life movie. They are expressing confidence that Pan World is a film.
It is known that the release date of Project K has been announced. It has been revealed that it will be released on January 12, 2024 as a Sankranti gift. Deepika Padukone is playing the heroine. Disha Patani is the second heroine. Amitabh Bachchan is playing a key role. In this order, Prabhas will release three big films in a period of months. Aadipurush will release on June 16. Salar will hit the theaters on September 28 for another three months. Project K will be released after four months.
On the other hand, Prabhas is doing a film with director Maruthi. It is also on the sets. It is reported that the title Raja Deluxe is being considered. Arjun Reddy fame Sandeep Reddy's announced Spirit Movie with Vanga will go on the sets next year. Prabhas has shared non-stop entertainment with his fans with back to back releases.
Last Updated Feb 27, 2023, 3:31 PM IST
.