A BJP MLA has made sensational comments that MIM may have a role in the fake certificate scam. He expressed suspicions that Bangladesh and Pakistan have also been issued to them.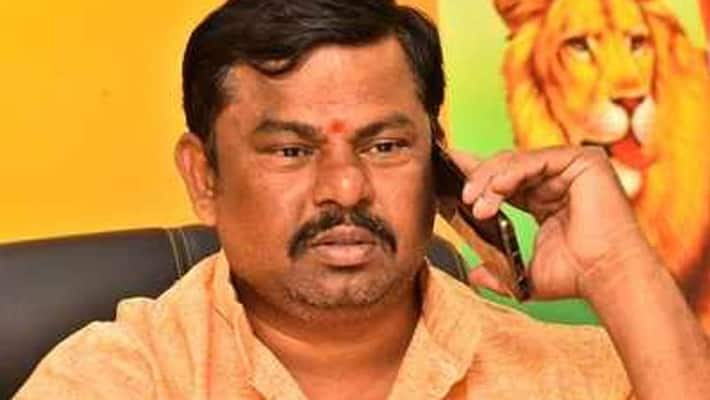 First Published Mar 7, 2023, 2:02 PM IST
Hyderabad: BJP MLA Rajasingh has made sensational allegations about the issue of fake certificates that came to light in Hyderabad, the capital of Telangana state. They demanded that the case of fake certificates should be investigated by the CBI. Rajasingh made sensational allegations that all this fake birth certificate business was done in the old basti center…the role of LoMIM was also involved in the certificate issue scam. In this context, they expressed suspicion that these fake certificates may have been received by people from Bangladesh and Pakistan.
GHMC has developed software to get birth certificates online. But this has led to fraud in the first place. There were many problems in the system. Many criticisms are pouring in. The scam of this husband's certificates is coming to light. Birth certificates and death certificates are more or less issued through this software. In addition to this, 31 thousand certificates were issued in the name of non-availability from last March to December.
Power in next election is ours: KTR at CII conference
On the basis of these fake certificates, some people are in high jobs, and some people have been granted passports and visas. It is also known that fake death certificates are used for insurance money because of these fake certificates. However, the police confirmed that the computer operators played a key role in this case. It is reported that these certificates were issued by some officials in connivance with Meeseva staff. The task force police conducted inspections at three Meeseva centers in Mogalpura last December.
Hundreds of these fake certificates came to light during those inspections. They were shocked to see it and immediately brought this matter to the notice of the superiors. GHMC also woke up with these police inspections.. If the investigation was started then it was found that this affair took place in 30 circles of Greater Hyderabad. GHMC has announced cancellation of more than 27 thousand fake certificates. Vigilance has issued orders to investigate the incident.
Last Updated Mar 7, 2023, 2:02 PM IST
.