BRS MLA Rega Kantha Rao countered TPCC chief Revanth Reddy's comments against him. If he thinks about it, the actual meeting will not take place in Manuguru.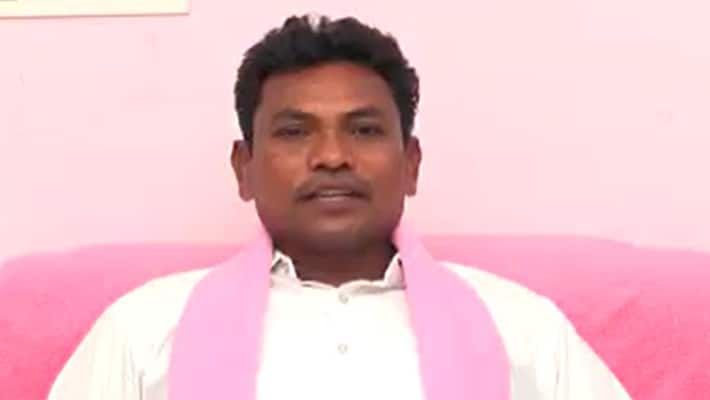 First Published Feb 23, 2023, 5:01 PM IST
BRS MLA Rega Kantha Rao lashed out at TPCC chief Revanth Reddy and other Congress party leaders. He complained that they could not prove the corruption allegations leveled against him. Kanta Rao warned that he would file a complaint against Revanth Reddy and other Congress leaders at police stations. Besides, Rega made it clear that he will also file a defamation suit against them. He claimed that he was the one who kept the Congress party alive in Pinapaka constituency and the strength of the party here is due to him. Rega Kantha Rao said that he has served as the president of DCC for a long time.
He expressed his anger that he was fired on the grounds that he was a tribal. Rega Kantarao challenged that if he proves that he has constitutionally merged with BRS and that he has occupied 300 acres, he will write his nose to the ground. He said that if he thought about it, the meeting would not have taken place in Manugur, but he left it because he had wisdom. Rega Kantha Rao said that any party can have a meeting.. but there should be culture while talking. The MLA pointed out that blasting, demolishing and beating is not the way to go. He warned Revanth Reddy Khabaddar not to get involved with Rega Kantha Rao.
Last Updated Feb 23, 2023, 5:01 PM IST
.