The police are deeply investigating the case of BTech student Naveen's murder. Police have launched a search operation for the murdered Naveen's mobile.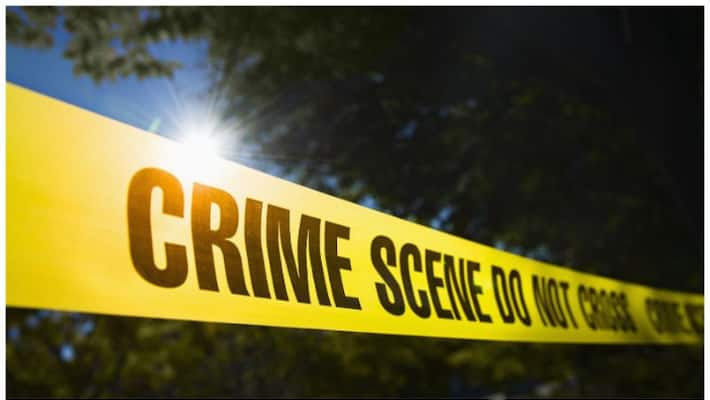 First Published Mar 5, 2023, 11:33 AM IST
Hyderabad: Police are yet to locate the mobile phone of Naveen, who was murdered by Harihar Krishna. Police believe that if Naveen's mobile phone is found, there is a possibility of more complications in this case.
On February 17, 2023, Naveen was brutally murdered by Harihar Krishna near Abdullahpur Met. This incident created a commotion across the state. Hariharakrishna surrendered to the police on 24th of last month. Hariharkrishna killed Naveen over a lover. Naveen and Hariharakrishna are friends in intermediate. At the same time, both of them got acquainted with a student who studied in the same college. Hariharkrishna brutally murdered Naveen, thinking that if Naveen was removed, the girl would be his.
After killing Naveen, he cut the body parts and put them in a bag and dumped them in a deserted area near Brahmanapalli. Harihar Krishna was taken into custody by the police on the 3rd of this month. Hariharakrishna will be interrogated by the police for a week. On Saturday, the police did a scene reconstruction with Harihar Krishna in Naveen's murder case. The police are investigating where Harihar Krishna went after the murder. Evidence is being collected in this regard.
Body part removal with youtube videos
On 17th of last month, Naveen and Harihar Krishna bought liquor in Amber Peta. Alcohol was consumed in a deserted area near Abdullahpur Met Outer Ring Road. At this time, an argument took place between Naveen and Harihar Krishna regarding the lover. Hariharkrishna killed Naveen by slitting his throat. Later Naveen's body parts were separated. He cut the fingers, heart and other organs and put them in a bag. During the investigation, the police found that Naveen removed the body parts after watching the postmortem videos on YouTube. The police suspect that Hariharkrishna had planned the murder of Naveen after watching crime movies and web series.
On Saturday, the police recorded the statement of Harihar Krishna's sister and brother. After killing Naveen, accused Hariharakrishna went to his friend Hasan's house in Brahmanapalli. The police also took a statement from Hasan. Hariharkrishna told Hasan about Naveen's murder. Hariharakrishna took a pair of clothes from Hasan and took a bath and left.
Also read: Naveen's murder case.. Hariharkrishna was taken and scene reconstruction.. Police investigation is ongoing..
The mobile phone of murdered Naveen is still not found. Police suspect that Hariharakrishna may have destroyed this mobile phone. Police are investigating for this mobile. On the other hand, the police will retrieve Hariharakrishna's chat. Hariharakrishna has already deleted the data in the mobile. The police are trying to find out who the accused chatted with before and after Naveen's murder.
Last Updated Mar 5, 2023, 11:33 AM IST
.