Robbers created havoc in Guntur town last midnight. Two watchmen were brutally killed for stopping the theft.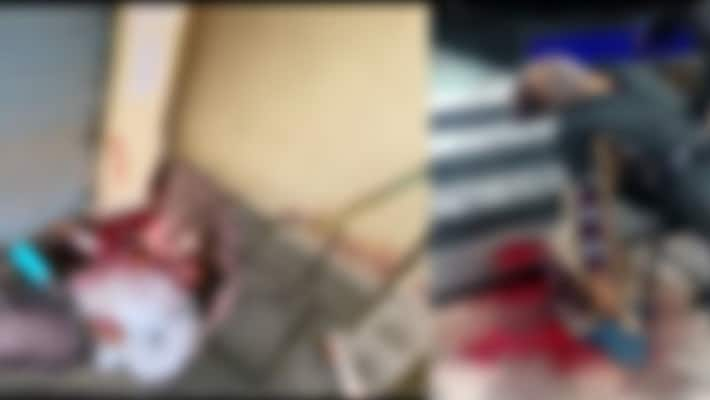 First Published Mar 1, 2023, 10:26 AM IST
A gang of hard-nosed robbers created havoc in Guntur district. Two watchmen who were obstructed by a gang of thieves trying to steal in the middle of the night in Guntur town were brutally killed. These murders made the people of Guntur panic.
Watchmen working at a bike showroom on the inner ring road of Guntur and a liquor mart in Arundal Peta were brutally murdered by robbers. A gang of thieves tried to steal the bikes from the showroom and the watchman was hit on the head with a strong weapon. As a result, he fell into a pool of blood and lost his life. However, after making every effort to steal the bikes, it was not possible and the thieves left the place.
Thieves also tried to rob the liquor mart in Arundal Peta. The watchmen were also brutally killed there. Later they broke into the mart and stole liquor. With these two incidents, there is a scary situation in Guntur.
After receiving information about the serial killings of watchmen, the police inspected the places of occurrence. Both bodies were shifted to the area hospital for postmortem. Later, a case was registered and investigation was started. These murders are suspected to be the work of an inter-state gang of robbers. If anyone is seen wandering suspiciously at night, the police have advised them to inform them.
Last Updated Mar 1, 2023, 10:26 AM IST
.