A crucial development has taken place in the politics of Maharashtra. The Election Commission has issued orders that the CM Eknath Shinde group, a rebel faction of the Shiv Sena party, will get the Shiv Sena party name and the party's election symbol of bow and arrow.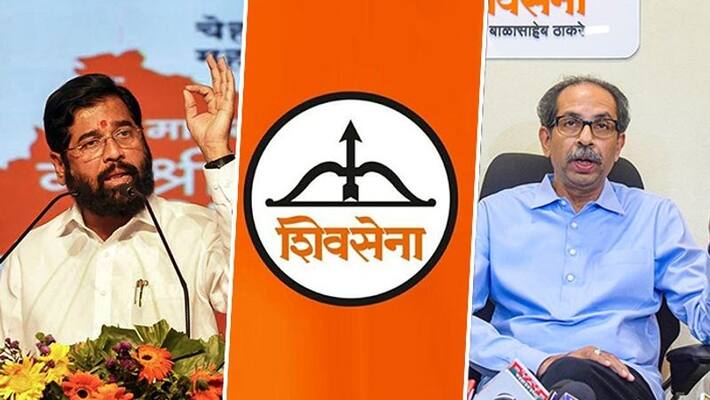 First Published Feb 17, 2023, 8:24 PM IST
Former Maharashtra Chief Minister Uddhav Thackeray was shocked by the Central Election Commission. The EC on Friday clarified that the name of the Shiv Sena ruling party and the election symbol of the bow and arrows belong to the rebel group led by CM Eknath Shinde. According to the constitution of the political parties.. it has been stated that elections for the posts of office bearers should be conducted in a free, fair and transparent manner. Shiv Sena has made it clear that the name of the party and the symbol of bow and arrow will belong to the rebel group as the Shinde group has a large support of its members. Chief Minister Eknath Shinde's faction expressed joy over this. Sheetal Mahatre of the Shinde group revealed that they have proved that they are the real Shiv Sena party.. The rest of the Shiv Sena leaders and activists who are with Uddhav are joining their faction soon.
Last Updated Feb 17, 2023, 8:24 PM IST
.