MK Stalin said that DMK's M Karunanidhi was against Indira Gandhi's emergency decision, which made Indira Gandhi angry.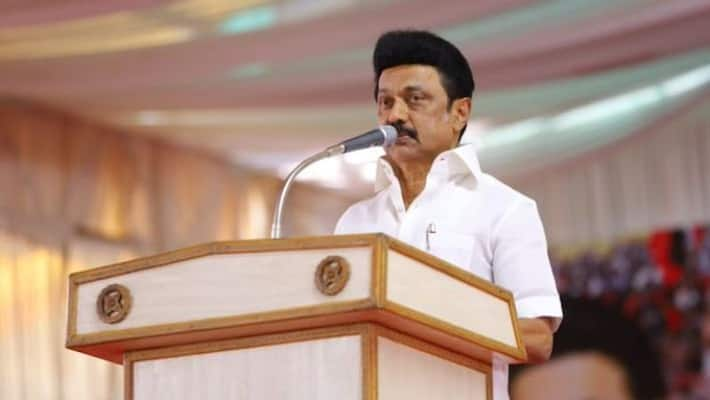 First Published Mar 12, 2023, 1:22 AM IST
MK Stalin on Emergency: Tamil Nadu Chief Minister MK Stalin spoke about the emergency. Former CM Karunanidhi said that he did not listen to late Prime Minister Indira Gandhi. She said that she was very angry with this. Stalin said that former Prime Minister Indira Gandhi requested her party Dravida Munnetra Kazhagam (DMK) not to oppose the Emergency, but the then Chief Minister late M. Karunanidhi opposed the Emergency to win democracy, which led to his resignation.
What message was sent?
Addressing the gathering, Stalin said that the late Indira Gandhi had sent Karunanidhi's men not to oppose the Emergency imposed in 1975 and if it was ignored, the DMK government would be dismissed. More than 4,000 people from various political parties, including the AIADMK, joined the DMK.
'Government will fall in a second'
Stalin said that Indira Gandhi had imposed emergency in the country to "save herself from crisis", after which many people were arrested and many leaders were booked under the stringent Internal Security Act (MISA). CM Stalin also said..Then we had a government in Tamil Nadu. At that time Kalainjar (Karunanidhi) received a message from Delhi. Prime Minister Indira Gandhi's emissaries informed him not to oppose the emergency imposed by the central government, otherwise the (DMK) government would fall in moments. But Karunanidhi said that he does not care about his life and democracy is important to him. He said that Karunanidhi passed a resolution against the Emergency in a public meeting organized at the Marina, but soon after that the DMK government was dismissed and the party leaders were arrested.
What did you say about the election?
Stalin asked the party workers to work hard to win all 40 seats (39 in Tamil Nadu and one in Puducherry) in the coming elections. The people have given a clear mandate to the SPA by handing a resounding victory to the alliance partner Congress in the recent Erode East Assembly by-elections. He said that the victory in Erode East seat reflected the good governance and schemes provided to the people of Tamil Nadu, including free travel in buses for women and Rs.1000 for girls studying in class 6 to 12 in government schools.
Stalin said that some parties are trying to create confusion and incite violence in the name of religion and caste. He said that DMK should be ousted from the government. If the Grand Alliance wins all 40 seats, they will give a suitable answer. He said that DMK will work for the victory of alliance partner parties in other states. He said that the party emerged not for power, but to serve the poor, poor and farmers, and faced many ups and downs before coming to power for the sixth time in 2021.
Last Updated Mar 12, 2023, 1:22 AM IST
.