In many districts of the state, stray dogs have gone wild. Three injured in stray dog ​​attack. Three injured are undergoing treatment in hospitals.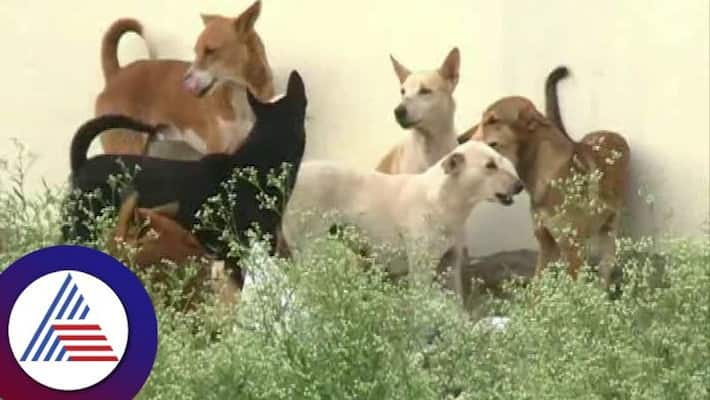 First Published Feb 22, 2023, 9:35 AM IST
Hyderabad: Three injured in attack by stray dogs in Hyderabad and Karimnagar districts of Telangana state. It is known that four-year-old Pradeep died after being attacked by stray dogs in Hyderabad's Amber Peta two days ago. These events took place before this event was forgotten.
A four-year-old boy was attacked by stray dogs in Marutinagar, Chaitanyapuri, Hyderabad on Tuesday. The child was seriously injured in the attack. The injured boy was taken to hospital. The boy is being treated at the hospital. The family members of the victim said that they had complained to the GHMC officials that stray dogs should be taken away from the area. But the victim's family alleges that some people brought the dogs again. The victim's family wants the dogs in the area to be taken away immediately.
also read:Child killed in dog attack.. Police investigation in Amberpet, case against representatives of car showroom
On the other hand, stray dogs roamed freely in two mandals in the joint Karimnagar district. Suman, a student, was attacked by stray dogs who broke into the SC hostel in Shankarapatnam, Karimnagar district. Suman was seriously injured in this attack. Suman was immediately taken to the hospital by the hostel staff. The hostel students are expressing fear with this incident.
On the other hand, stray dogs tried to attack Rapaka Yesaiah of Veenavanka mandal Mallareddy village in the same district. Stray dogs tried to attack Yesaiah who was riding a bike. He drove the vehicle fast and fell down. In this incident, Yesaiah was seriously injured.
Last Updated Feb 22, 2023, 9:36 AM IST
.