Students besieged Raj Bhavan today demanding immediate passage of Common Recruitment Bill.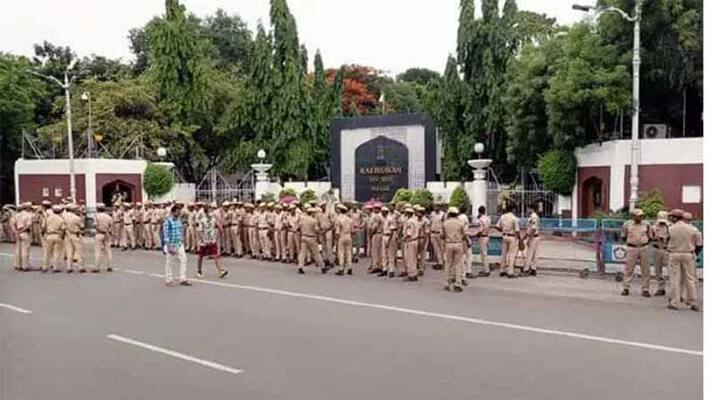 First Published Mar 14, 2023, 11:44 AM IST
Hyderabad: Telangana Raj Bhavan was besieged by BRS affiliated student wing on Tuesday. The JAC of Student Unions has announced its support for the call given by the BRS Affiliated Student Union.
Students sit in front of Raj Bhavan. Students tried to enter Raj Bhavan. Police stopped the agitators. At this time the police. A scuffle broke out between the protesters. At this point there was tension.
The students are demanding the approval of the Common Recruitment Bill pending with the Governor. The leaders of the student unions are alleging that the governor has deliberately kept this bill pending.
Last Updated Mar 14, 2023, 11:44 AM IST
.