Supreme Court granted interim bail to senior Congress leader Pawan Khera. However, the court will hear the FIR registered by the police against him on Monday.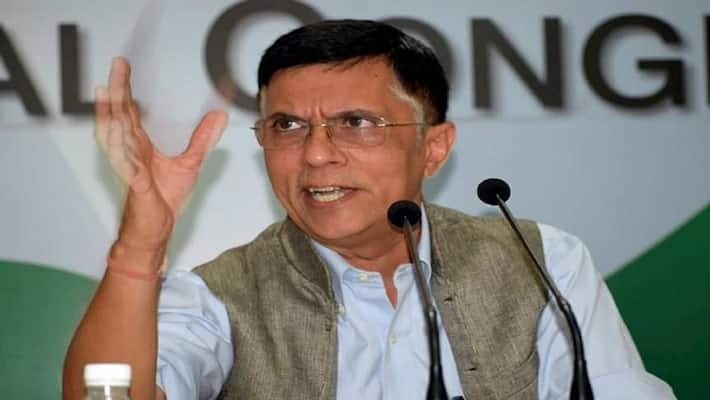 First Published Feb 23, 2023, 4:23 PM IST
Senior Congress leader Pawan Khera got relief in the Supreme Court. The court granted him interim bail. Meanwhile, it is known that the police arrested Pawan Khera on the back of Hydrama at the Delhi airport. He was brought down from the plane and taken into custody by the police. The Congress party has filed a petition in the Supreme Court.
What actually happened is:
Pawan Khera has to go to Indigo Airport from Delhi in connection with the AICC plenary to be held in Raipur. But the police came suddenly and took him off the plane. But many senior leaders who were with Pawan at that time were stopped by the police. Pawan Khera was taken into custody by the police after showing the copy of the FIR at Hydrama. However, the ranks of Congress were divided over Pawan's arrest. At the same time, they protested on the runway and prevented the plane from taking off.
ALSO READ: India's democracy has been turned into a Hitler Shahi.. : Mallikarjuna Kharge fires on Modi Govt.
Party chief Mallikarjuna Kharge criticized the Modi government for turning Indian democracy into a 'Hitlershahi' by arresting party president and C Congress leader Pawan Khera by the Assam police. Kharge stated, "If the opposition raises issues in the Parliament, they will be given notice. Before the conference, the ED raided our leaders from Chhattisgarh. Today, the representative of the Congress was forcibly taken down from the plane and arrested. The Modi government has turned Indian democracy into a Hitler Shahi. We strongly condemn this dictatorship," Kharge said. Near leaders Randeep Surjewala and KC Venugopal protested against the arrest. He criticized the Modi government.
Senior Congress leaders KC Venugopal accused Prime Minister Narendra Modi's government of acting like a group of goons. Pawan Khera was arrested from Delhi-Raipur flight to prevent him from participating in the AICC plenary. "It is shameful and unacceptable for the government to use the FIR to restrict his movement and suppress those who question him, and the entire party is with Pawan," he said.
Last Updated Feb 23, 2023, 4:23 PM IST
.