A hearing on the petition filed by the Telangana government against Governor Tamilisai is likely to be held after the Holi holidays.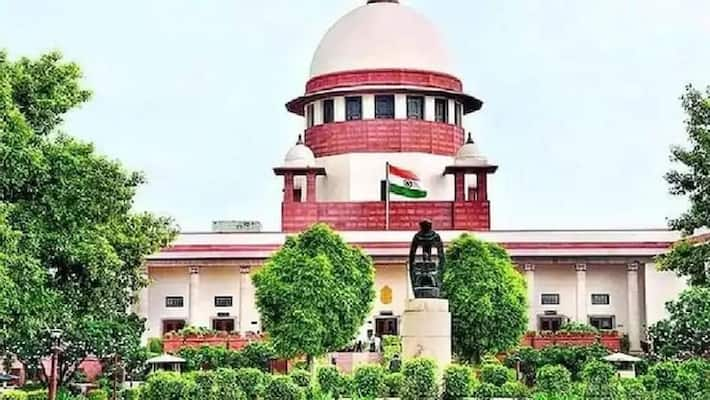 First Published Mar 3, 2023, 2:57 PM IST
Hyderabad: The Supreme Court will hold a hearing after the Holi holidays on the petition filed by KCR Sarkar on the pending bills. The Telangana government filed a petition in the Supreme Court yesterday against Telangana Governor Tamilisai Soundararajan. KCR Sarkar says that 10 bills are pending with Governor Tamilisai Soundara Rajan.
KCR Sarkar is very unhappy that these bills are kept pending with him without approval of the Governor. Due to this, the Chief Secretary of Telangana State Government Shantikumari filed a writ petition in the Supreme Court. This writ petition has not been listed in the Supreme Court today. Holi holiday for Supreme Court from tomorrow. With this, the Supreme Court is likely to hold a hearing on this petition after the Holi festival holidays.
It is believed that reconciliation between Raj Bhavan and Pragathi Bhavan has been reached. It was thought that the problems would be removed after Governor Tamilisai started the Telangana Assembly budget meeting on the 3rd of last month. But as the issue of pending bills came to the fore, the debate on the gap between Raj Bhavan and Pragathi Bhavan came to the fore once again.
Also read: Closer to Raj Bhavan than Delhi: Tamilisai fire on CS
Governor Tamilisai Soundararajan reacted seriously to the Telangana government going to court regarding pending bills. The Governor became serious about the Chief Secretary of the State Government, Shantikumari. The governor made serious comments on Twitter. It should be remembered that Raj Bhavan is much closer than Delhi. He said that the problems will be resolved through discussions. But Tamilisai made comments on CS Shanthikumari that she does not want to solve problems through discussions.
Last Updated Mar 3, 2023, 2:57 PM IST
.