Tamil Nadu CM MK Stalin has written a letter to Union Road Transport and Highways Minister Nitin Gadkari saying that the roads in Tamil Nadu are bad. He said that the central government did not respond properly to the questions raised by his MP in Parliament. He explained that he had to travel by train because the roads were not good enough to go to some districts.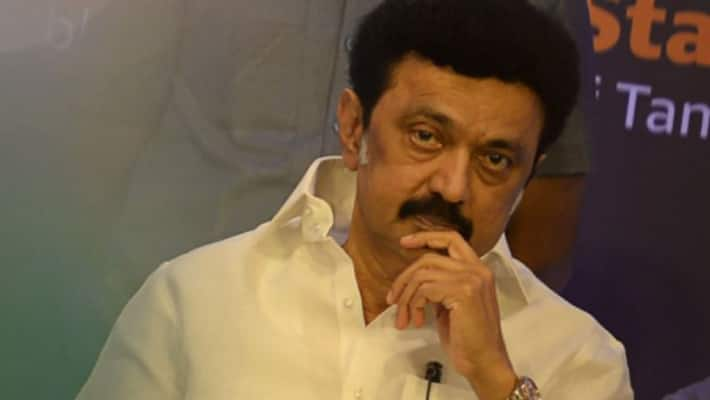 First Published Feb 12, 2023, 4:05 PM IST
Chennai: Tamil Nadu CM MK Stalin wrote a letter to Union Road Transport and Highways Minister Nitin Gadkari on Saturday. It is said that the National Highway road connecting Chennai to Ranipet is in bad condition. That is why recently when he went to some districts he had to go by train instead of by road.
He said that the roads connecting Chennai, its ports and industrial clusters Kancheepuram, Vellore, Ranipet, Hosur and Krishnagiri are very important. Their MP Dayanidhi Maran explained that the Union Minister gave a very general answer to the question asked in the Parliament about this matter, and it was explained that there was no definite intention to take these steps.
CM Stalin said in his letter that DMK MP Dayanidhi Maran has appealed to you in Parliament that the national highway connecting Chennai to Ranipet (NH4) is in bad shape. He explained that this letter was written to bring this matter to the attention of the Union Minister. He said that the issues raised by his MP were very important, but he was disappointed by your reply to them.
Also Read: Ex-judge of Supreme Court who gave Ayodhya verdict gets post of Governor.. Justice SA Nazir as Governor of AP
He denied that the Center had accused the state government of not cooperating with the NHAI, which was incorrect. I feel that the work done by the state government for NHAI projects in the state should be brought to your attention. He reminded that we have been able to revive the Chennai Port to Madurvoyal Elevated Expressway project by providing all kinds of cooperation, in which royalty on aggregates has also been exempted. He said that assistance and exemptions are being provided to other NHAI projects as never before. It has been clarified that no project is pending in the state regarding permissions.
Therefore, Stalin said, we would be happy if you would issue clear instructions to your officers on the points raised by them. He explained that due to the lack of proper roads, the people are in dire straits on a daily basis and people have a bad opinion about the NHAI institutions.
Last Updated Feb 12, 2023, 4:04 PM IST
.