It is known that Nandamuri Tarakaratna passed away on Saturday evening while undergoing treatment at Narayana Hrudayalaya in Bangalore. Balayya fixed the time to perform the last rites for his body.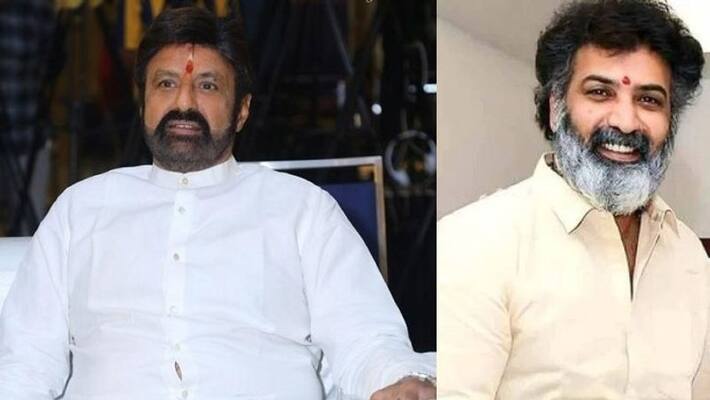 First Published Feb 19, 2023, 3:11 PM IST
With the death of Tarakaratna, Tollywood was deeply saddened. The Nandamuri family is in mourning. It is known that Tarakaratna passed away on Saturday evening while undergoing treatment at Narayana Hrudayalaya in Bangalore. Tarakaratna's body was taken to Hyderabad in an ambulance last night. Tarakaratna's body was kept at his residence in the suburbs of Hyderabad. Film and political celebrities visit the dead body of Tarakaratna and pay their respects.
Former CM Chandrababu Naidu, MP Vijay Sai Reddy, Balakrishna, NTR, Kalyan Ram, Rajendra Pasad, Nara Lokesh have all paid tributes to Tarakaratna. And today (Sunday) Tarakaratna's body is going to be kept at his residence. Tomorrow morning at 8.45 am, his body is going to be moved to the film chamber for the visit of film celebrities and fans. Actor Madala Ravi said that the final yatra will continue at half past three in the afternoon.
Tarakaratna's family members, Balakrishna and Vijayasai Reddy said that this decision was taken together. But all the programs are going to be done on the muhurta decided by Balakrishna. He said that Tarakaratna's body will be cremated in the evening at Mahaprasthan in Film Nagar. Balakrishna is well believed in Jatakas and Muhurtas. Whatever he does, he does it on time. It is reported that now he is taking the lead in the matter of Tarakaratna and the family members have also decided to conduct the funeral at the time decided by him.
In fact, since Tarakaratna fell ill on the 27th of last month during the Nara Lokesh padayatra at Kuppam, Balakrishna has been with him. He took close care in providing treatment at the hospital. Even after being shifted to Bangalore, Balayya stayed in the hospital there for a few days. Babai is very fond of Tarakaratna. fondness He also got his photo tattooed on his shoulder. There is a special bond between the two. Tarakaratna fell ill due to this and Balayya was shaken. They tried everything to save him. It is remarkable that he stopped the shooting of his film and devoted time to stardom. Another feature is that Balayya himself is leading in the last programs.
Last Updated Feb 19, 2023, 3:16 PM IST
.