A communal clash took place in Haryana. Members of Hindu and Muslim communities attacked each other. This has created alarming situations. Police reached there and brought the situation under control.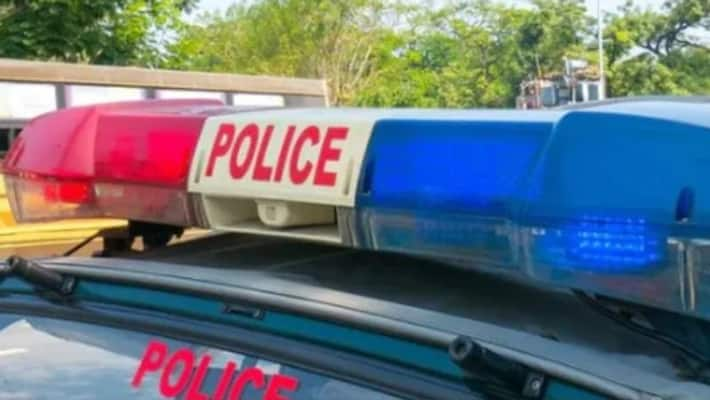 First Published Feb 21, 2023, 4:26 PM IST
A clash broke out between two communities in Khera Khalilpur village of Haryana's Nuh district on Tuesday. In Kheda Khalipur village of the district, tension prevailed as members of Hindu and Muslim communities clashed with each other. It is reported that firing also took place during these clashes. During this time, both sides pelted stones at each other. A 'Times Now' article reported that around a dozen people were injured in the incident.
Nursing student's friends gang-raped her after drinking alcohol.
After the incident, a heavy police force led by senior police officers including Senior Superintendent of Police (SSP) Usha Kundu reached the spot and brought the situation under control. However, there is still a tense atmosphere in the region. Police personnel have been deployed to maintain law and order in the village.
Landslides broke in Jammu Kashmir Ramban.. Officials closed Jammu-Srinagar National Highway..
According to the police, a 15-year-old boy named Bilal dropped his relative on a bike and was returning home fast on Sunday morning. At this time, some members of the Hindu community attacked the boy for not hitting an eight-year-old girl. This started the controversy. Although the matter was settled there, a clash broke out between the two groups again on Monday. During this time both sides pelted stones at each other. Police said they received reports of firing in the air as well.
Operation Kanak 2: Irregularities in Food Corporation of India.. CBI raids at 30 places
"There was an incident of stone pelting between two groups. Police forces are in the village. Now the situation is under control. Currently we have received a complaint from a group. We are registering an FIR," said the SP.
Last Updated Feb 21, 2023, 4:29 PM IST
.