Residents of Vizianagaram district's Bhogapuram airport are refusing to vacate their villages. TDP and Jana Sena supported the refugees.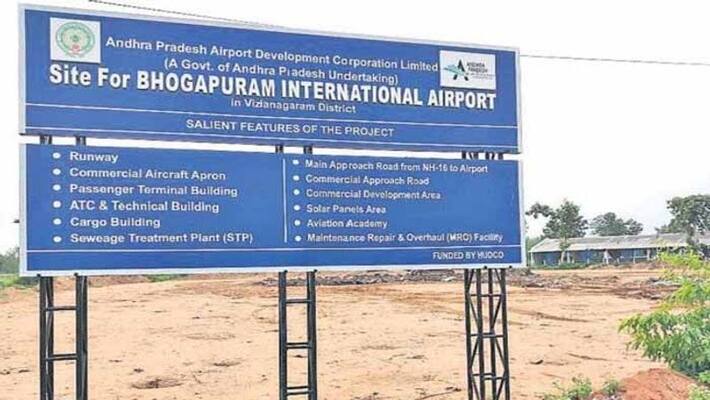 First Published Feb 10, 2023, 2:54 PM IST
Hyderabad: Officials are trying to evacuate the residents of Bhogapuram airport in Vijayanagaram district. However, TDP and Janasena workers stopped the demolition of the houses.
Officials with JCBs and tractors reached the displaced villages on Friday. The victims say that they will not vacate the villages until the package announced by the government in 2015. The opposition is standing by the victims.
The government has decided to start the construction work of Bhogapuram Green Field Airport in the month of March this year. The government intends to evacuate people from the displaced villages before this. But some are worried about the package and other demands.
Officials questioned why the villages are not being evacuated even though the government has provided package and other facilities to the displaced people. But they are telling the authorities that if they pass, they will vacate the villages. Residents say that the financial support given by the government is not enough. On the other hand, the expatriates want to implement the guarantee given that houses and other facilities will be provided to those who have completed 18 years of age.
Last Updated Feb 10, 2023, 2:54 PM IST
.