An 11-year-old girl from the Czech Republic found a large amount of hair on her stomach. They wanted to pull the hair out through the mouth. But, the hair lump was so big that surgery had to be done. Doctors said it is called Rapunzel syndrome.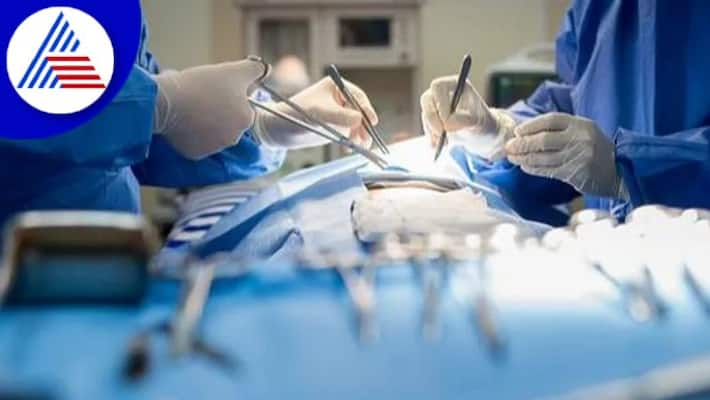 First Published Mar 7, 2023, 7:16 PM IST
New Delhi: An 11-year-old girl from Czech Republic has Rapunzel syndrome. People with this syndrome have a hair eating disorder. So she started eating hair. As a result, her stomach was full of hair.
Medical experts say that this disorder is the rarest of the rare. It was explained that this case was reported for the first time in 1968. It is estimated that there are only a few dozen people worldwide with this disorder. The disorder is named after a girl character in a story by the Brothers Grimm. It is known that Disney made Tangled movie in 2010 with the same name.
People with this disorder pull out their hair and eat it, said Matus Peteja, head surgeon at the Silesian Hospital in the eastern Czech city of Opava. It is explained that this syndrome is more common in girls and it is also seen from childhood to maturity.
Also Read: Suma, Anasuya, Srimukhi, Rashmi Gautam.. Do you know the remuneration of these star anchors? Should be shocked!
Doctors said that in the latest case, a large amount of hair was removed from the girl's stomach. It is explained that these hairs are in the shape of a stupa with a length of 20 centimeters and a width of 8 centimeters. At first, the doctors thought to remove the hair through her mouth. But, the hair shaft was too big and could not be removed through the mouth. They said that they had to do surgery. He explained that the hair was the size of a large beer mug.
'If we had not removed the hair, the girl would have had a stomach ache. She was losing weight. In some cases, the shape of those hairs can grow and damage the stomach walls. Sometimes the ability to break down those walls can go away,' said Dr. Peteja.
It was explained that the girl's health is now stable after the hair was removed from her stomach through surgery. However, they said that she will be taken to a psychiatric hospital and psychological treatment should be given.
Last Updated Mar 7, 2023, 7:16 PM IST
.